About us
We are an online news media outlet targeting the UK and Africa communities however we are also a web design and digital marketing company.I Rep Salone is a multi-award winning promotional brand and well known in the Sierra Leone community. Aside promotions, we are also an advertising and branding company for all your online needs. We have been promoting Sierra Leoneans for over 3 years and in 2020 we want o extend our reach to other communities by promoting content that are worth showcasing.
Our focus will be on Africa countries, black communities and trending content on social media. We will bring you exclusive news, live content and trending viral posts therefore join us to build a positive community.
Our Services
Our services are affordable, flexible and cater to businesses, individuals that have limited budget but looking for professional and quality work online. Our services are digital marketing, web design, graphic design, social media marketing and management, WordPress training for individuals and businesses, domain and hosting services, advertising and online promotions, online marketplace to sell your products, directory submissions to lists your business or brand and social media promotions.
Browse our website for more information or contact us if you are looking for custom services including ways and methods to make payment. We can also assist you with signup process on the website and advise on best options that is beneficial to your needs.
Work for us
Our brand is expanding to the point that our workload is becoming too much to manage therefore we are looking for writers and content writers to submit posts/articles on our website as well as the option to manage our social media pages.
Training and guide will be provided on the style and format required to work for us. Email (business@irepsalone.com) to show interests or contact us via social media, I Rep Salone Media. We are looking for the following bloggers, writers and online content writers in the following topics: Fashion, Cooking and Food, Entertainment, Celebrities, Business, Beauty, Makeup and Lifestyle. We can only achieve success with your skills and provide quality content to our readers therefore your contributions will be highly appreciated.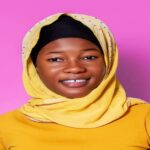 27 year old Sia Mahawa Habiama Tommy became youngest female member of parliament to represent her district Kono We need more women and young people...
Public education on Public Education: Getting to Zero Out of School Children in Sierra Leone On the side lines of the Doha Forum, Sierra Leone...
Sierra Leone must win with Equatorial Guinea match on Thursday Leone Stars are set to play their final Group E match against Equatorial Guinea on...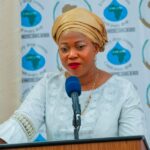 African Union Recognises Sierra Leone's First Lady Fatima Bio as Champion of Sanitation and Hygiene, Praises Her Hands Off Our Girls Campaign State House, Freetown,...
Sierra Leone's President Julius Maada Bio, First Lady Fatima Maada Bio Visit Victims of Susan's Bay Fire Incident in Freetown Susan's Bay, Central Freetown, Tuesday...
Tanzania's Samia Suluhu Hassan Sworn In As First Female President Samia Suluhu Hassan, 61, a soft-spoken Muslim woman from the island of Zanzibar, will finish...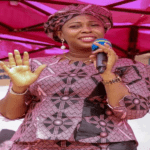 Free sanitary pad distribution hits Lungi, Lunsar, PortLoko and Masiaka Her Excellency, Madam Fatima Maada Bio has on Wednesday 24th FEBRUARY 2021 continue with the...
LIFESTYLE AND RELATIONSHIPS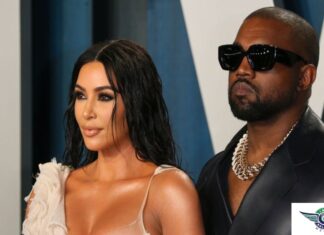 Celebrity Couple: Kim Kardashian files for divorce from Kanye West The couple have been married for almost seven years and have four children together. The news was broken by celebrity news website TMZ after months...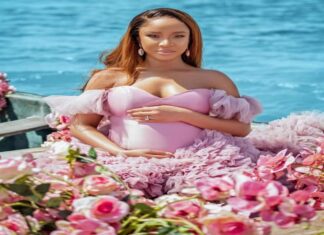 Adesua and Banky W welcome their son, baby Zaiah couple of weeks ago Actress Adesua Etomi-Wellington and artist Bankole Wellington, popularly known as Banky W, who got married November 2017 welcome their first child, baby...
Fashionistas at this year's Africa Magic Viewers Choice Awards (AMVCA) Awards 2020 in Nigeria Africa Magic Viewers Choice Awards is an annual accolade presented by...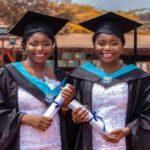 Congratulations to the Dabor Twins on your graduation - Their thank you message Yes! We made it! 🧑🏾‍🎓🧑🏾‍🎓 The last few months of university are crazy,...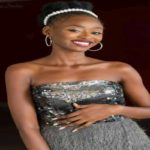 Margaret - contestant at Miss Sierra Leone 2019 Margaret is a graduate in Home Economics and Community Development. She was raised by a single mother....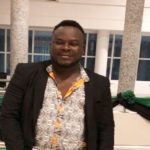 I Rep Salone interview with Hudson Martins - a Sierra Leonean Fashion Designer Hudson Martins is a Fashion Designer who's been into the Fashion business...
I Rep Salone Interview with Victor Onie-Williams - a Model and Fashion Designer Victor Onie-Williams is a Model and a Fashion Designer, he also owns...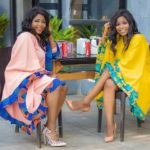 Interview with the Dabor's Twin Fashion World sisters Check out exclusive Interview with the Dabor's Twin Fashion World sisters. Two beautiful young women doing it...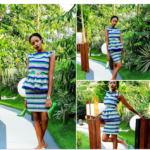 Zainab Sheriff Setting the Records Straight - Big Brother and Big Sister drama My intention was for AYV and I to have a fair deal...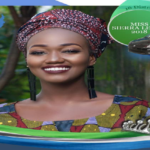 Miss Sierra Leone 2018 backlashes - 'The Fixed Queen?' By Ibrahim Sorious Samura Freetown, Sierra Leone, a beauty queen was crowned at the Bintumani Auditorium on...
How To: Senegalese Twists FOR BEGINNERS! (Step By Step) by Breanna Rutter These twists are called Senegalese Rope Twist also known as Senegal Twist or...