Congratulations to the Dabor Twins on your graduation – Their thank you message
Yes! We made it! 🧑🏾‍🎓🧑🏾‍🎓
The last few months of university are crazy, so many emotions are flying around that you can't tell the difference between excitement, nerves and grief. In a country where being a girl child is at so many disadvantages, you will know why it's important that we celebrate whenever a lady conquers what seems impossible.
It would've been impossible for us to witness and be part of this day without the mercy, guidance and blessings of Allah (SAW). He has answered our prayers and made us proud, we will always be submissive and faithful to Him. We give you thanks oh Almighty Allah (SAW) for You have indeed push us far from shame and disgrace. To our loving father, daddy and mentor; Hassan Foday Dabor, thank you very much, thank you for believing in us, thank you for never giving up on us.
It wasn't easy, but you encouraged us to never give up and to always trust in Allah (SAW). Daddy we say thank you, and moreover, you are alive to see this wonderful day come to pass. We are our mothers' daughters, to these two amazing women, we will forever be indebted to you two, for your steadfast love and support. For pushing us and making us believing in ourselves, we so cherish you both mamas and we will forever adore you two. Thank you and we love you Rugiatu Kamara and Kurie Dabor.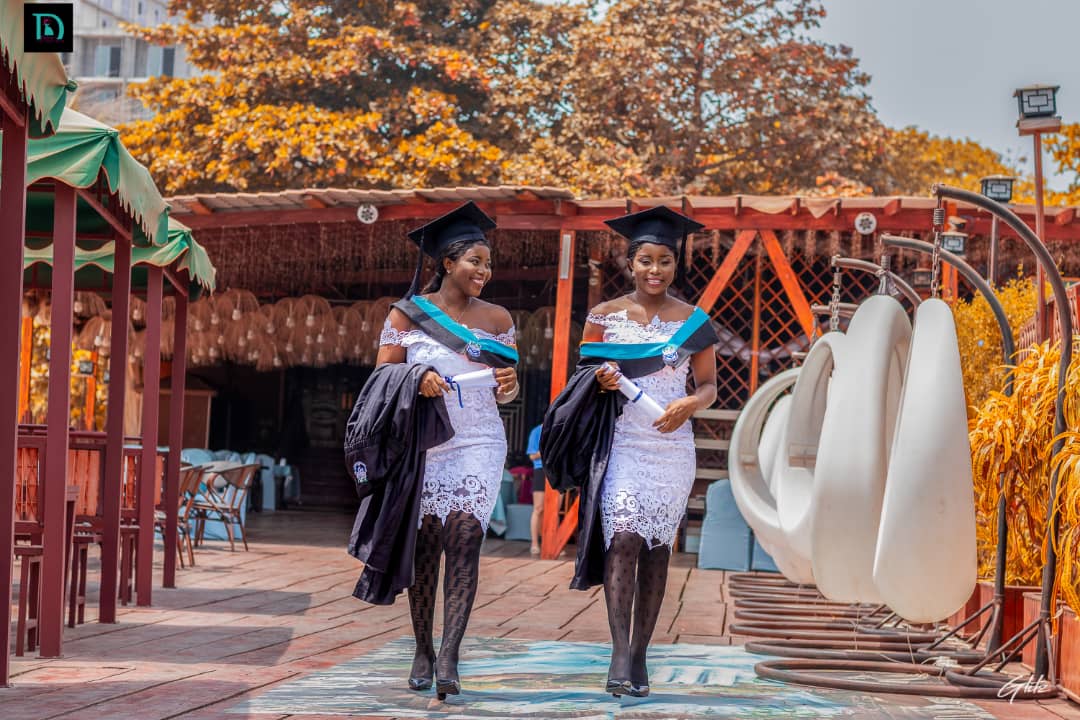 To the rest of our beloved family especially our big brother, Fayimba. You all played an important role in our academic achievement and we will all celebrate together. We pray that the love and bond we share may continue to grow and become stronger. Thank you all for being part of this. To the Lecturers and Staffs of the Institute of Public Administration and Management (IPAM) University, we will forever be grateful for the impactful knowledge and experiences you all taught us. Especially those at the Department of Banking and Finance.. We made a lot of friends who turned into colleagues, which we are extending our profound congratulations to. It wasn't an easy journey but we all strives to reach the finish line, to take on another goal. May we all succeed in our different endeavours.
To those we lost to the cold hands of death along the way, may Almighty Allah (SAW) grant you all everlasting peace, and console your families on this day. Continue to rest well beloved. Our hearts goes out to those who couldn't graduate on this day due to some setbacks and unfortunately circumstances, we hope you be strong and keep pushing, always believe in your dreams and know that Allah (SAW) knows best. That His time is the best. Keep your heads up and don't be discouraged. To our valuable customers and patrons, Facebook friends and close buddies, we thank you all for the support, encouraging words and patience you have shown towards us in this short time.
It is people like you that keeps pushing us, that makes us desire to do more. Without you all, our business won't have been where it is today. We thank you all and looking forward to doing more businesses with you all. A special thanks to our brother and business partner Trevor Jex King, you're a rare gem, and we are so glad to have you as our very own. DTFW will forever be in your debt. We say thank You. And to us, the sisters, the Dabor's twin, our love for each other will continue to be stronger and an example to others. The bond we share will forever bring happiness and joy. WE MADE IT. Bsc. Banking and Finance 👩🏻‍🎓👩🏻‍🎓 IPAM 2020ing happiness and joy.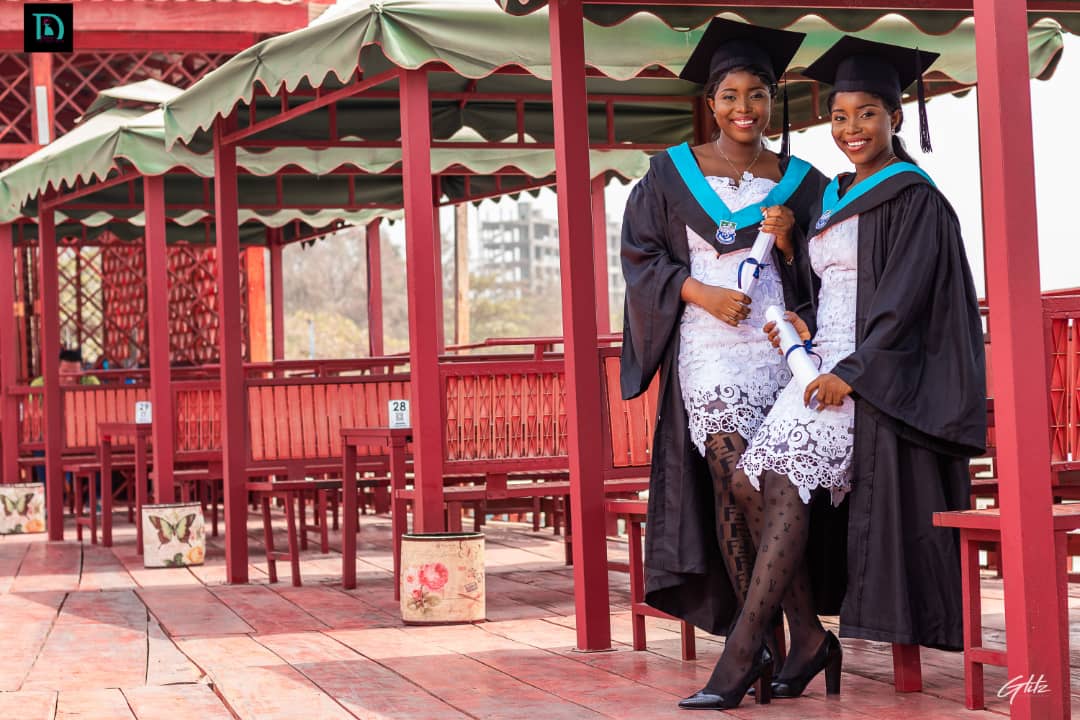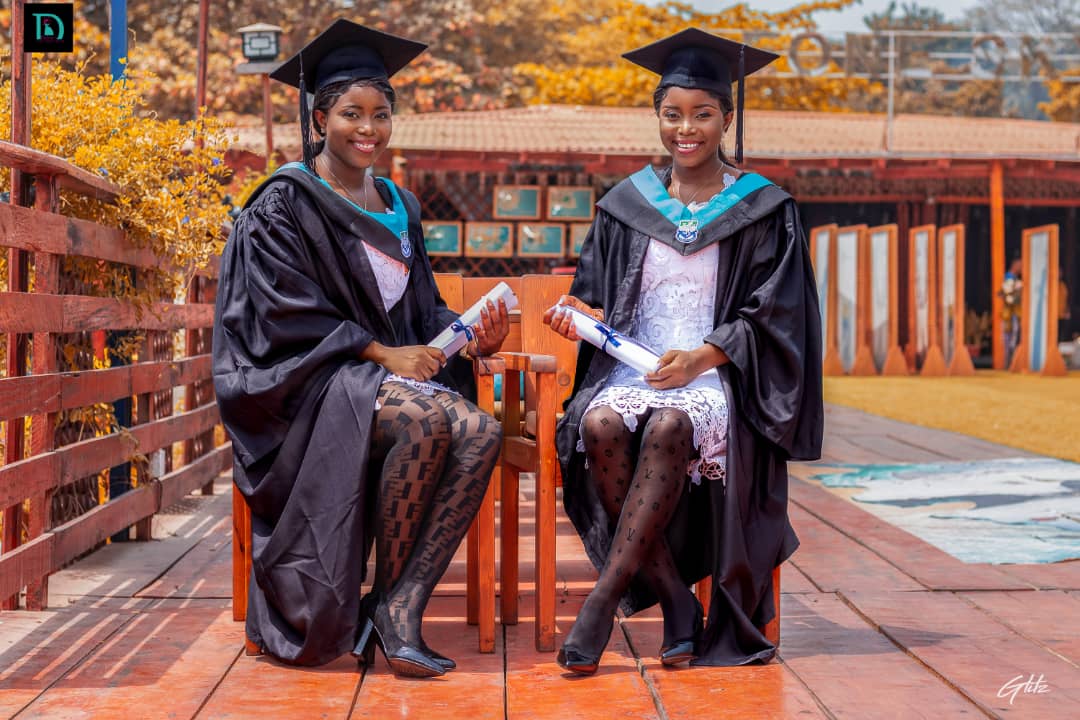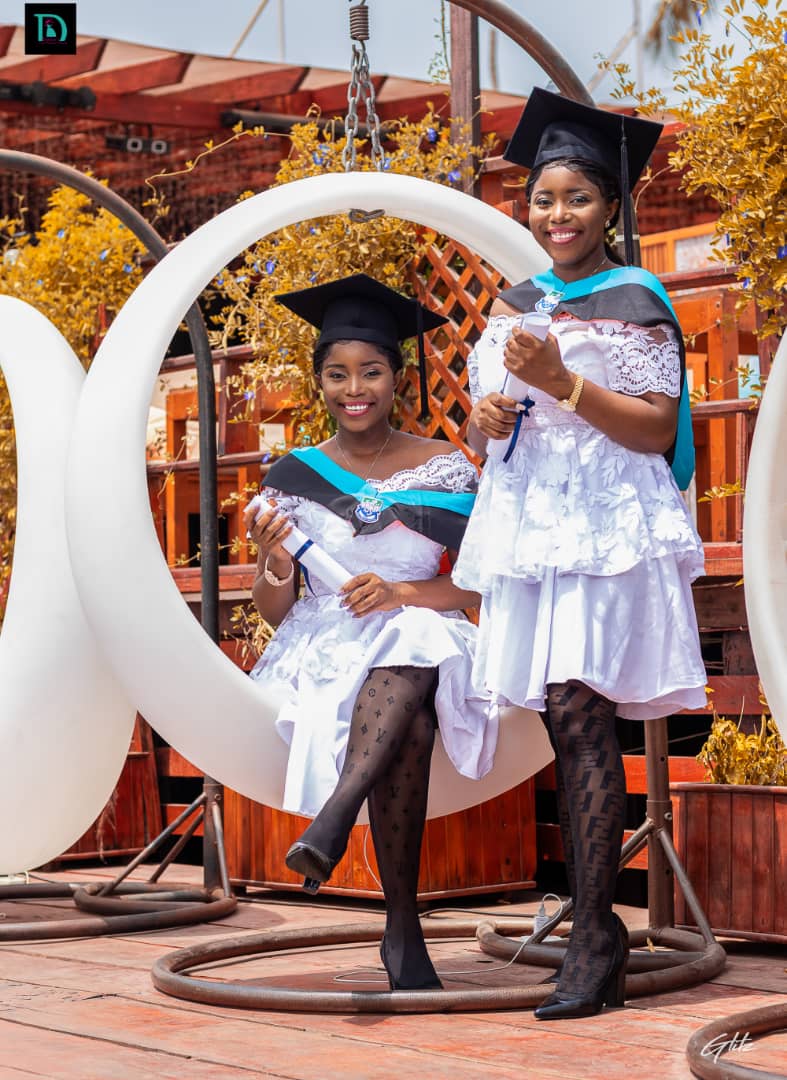 WE MADE IT.
Bsc. Banking and Finance 👩🏻‍🎓👩🏻‍🎓
IPAM 2020