Biography of Arnold Keyilla Fofanah – Multiple Award-winning Gospel Recording Artist
Arnold Keyilla Fofanah is a Multiple Award-winning Gospel Recording Artiste, Worship Minister, Songwriter and Vocal Coach of (Vocal Drift Inspire) from Sierra Leone.
He was born on the 8th October in Freetown to Arnold K Fofanah (Late) and Lucinda Sesay at the Brookfields Hospital. He did his Primaries at the Ronsabs Preparatory School and Later went to the Sierra Leone Grammar School where he sat his WASSCE and gained admission into the Faculty of Engineering (Mechanical Department) Fourah Bay College.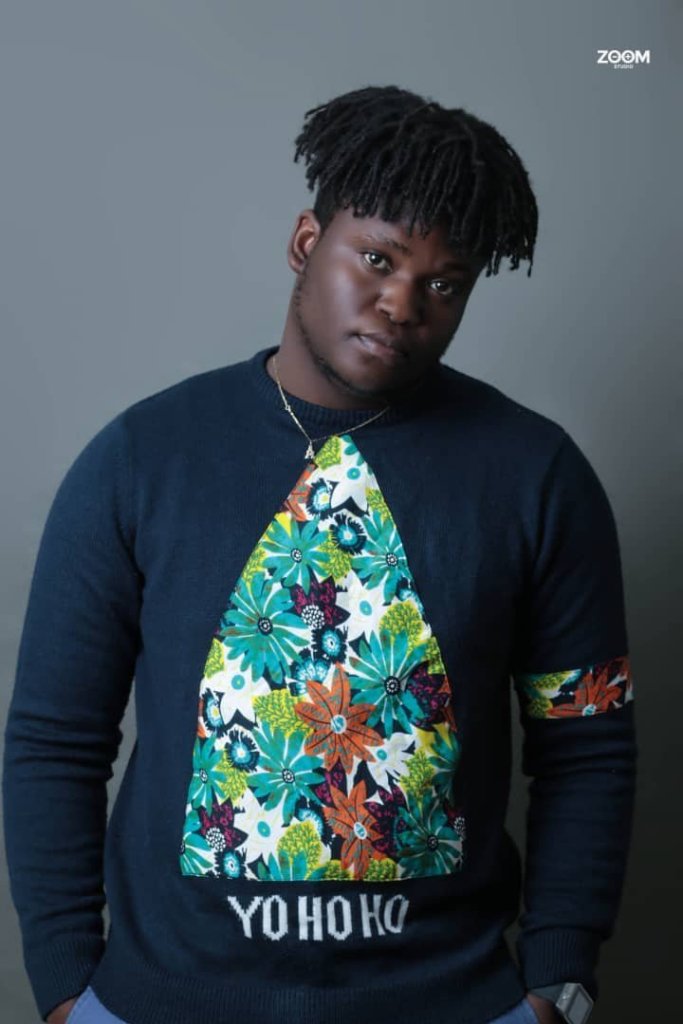 His love for serving God is a big part of his life as he serves as the Music Director at the Jee's Ministries Intl Praise and Worship Team under the Leadership and Mentor-ship of Rev Dr & Mrs Kai James Manyeh.
He has blessed and impacted so many lives through his ministrations and his songs has been a blessing, the likes of "Nobody like you", "Nyenuwali", "U turn it Around", "We Hail you", "Speak to me", "You're Aamzing" "Salone Praise Medley" and "Worship Medlies". He has been privileged to Minister in (House on the Rock) Nigeria, Ghana,Ivory Coast, Colour Xtasis Concert in Gambia and Liberia, and also Minister on the same stage as Min Sinach and has been blessed to meet with, Dr Sonnie Badu , Frank Edwards, Buchi,Preye Omayuku, Don Meon, Muyiwa Riverzongs, Darlene Zechech, Min Nathaniel Bassey, Min Joe Mettle, Prospa Ochimana, Victoria Orenze, Ifeanyi Kalu,Van Vicker, Agent Synpa,Winter Amadin,Ashlee Glam, Rev Ifeuko Ebhota (Aci Ghana), KI, Nolly, Cyude, Paul Nams. Marian Joseph among others.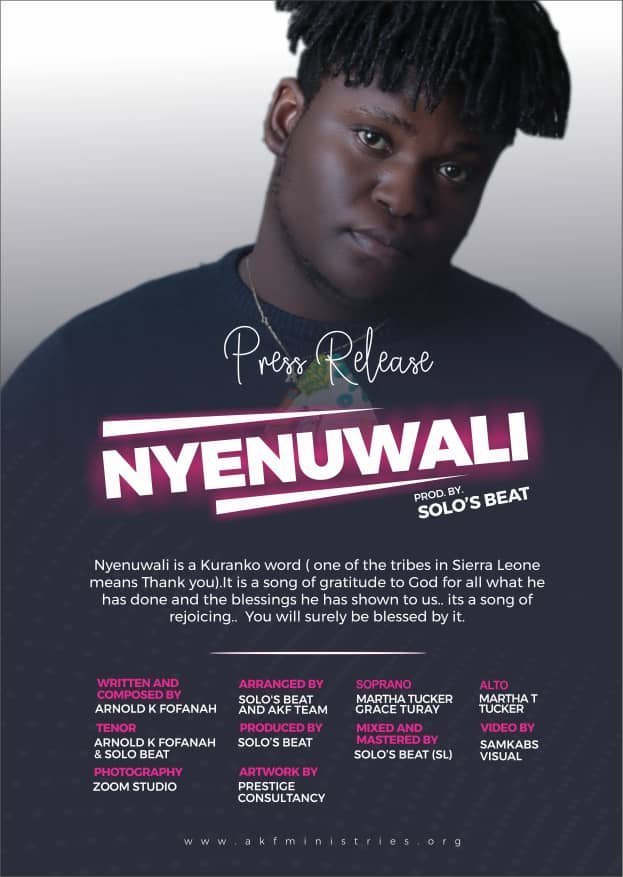 He was recently Awarded by the Turning Point Movement Awards 2017 as the, Best Gospel Male Vocalist 2017, SLAAM AWARDS 2018 Best Gospel Upcoming Artist, Gospel Academy Award (GAA) Song of the Year (Nobody like you), SLeDU Gospel Artiste of the Year, SLEAward Gospel Artiste of the Year, National Entertainment Awards(NEA) Gospel Artiste of the Year, Eminence Africa Ent Awards Best Young Musician 2018.
God has blessed him with a wonderful Ministry (AKF Ministries) Comprising of the AKF team, AKF acoustic covers and Akf inspire. His desire is to see God be lifted high Everywhere he goes.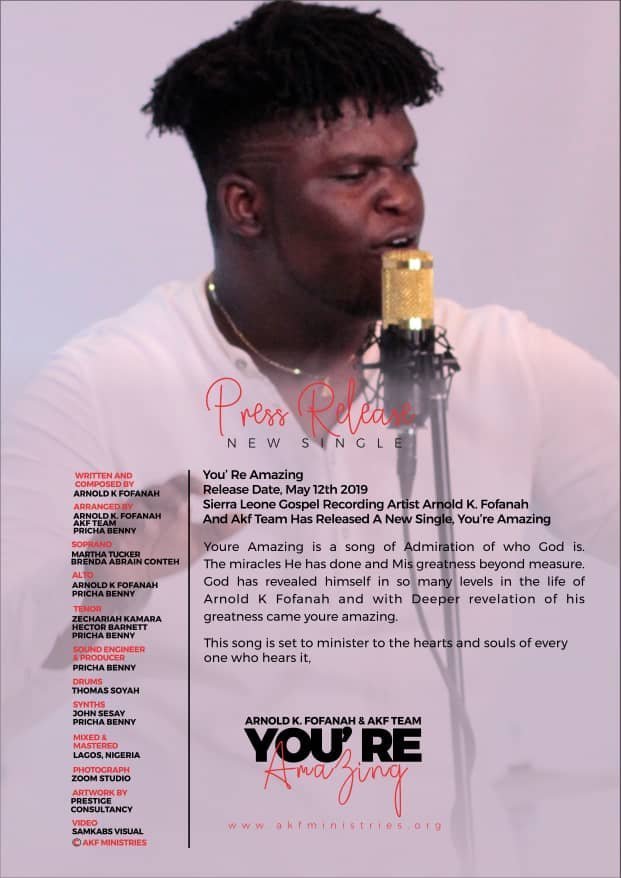 Connect With Him
Facebook: Arnold K Fofanah Fanzone
YouTube: Arnold K Fofanah
Instagram: Arnold K Fofanah
Soundcloud: @Arnold K Fofanah
Website: http://akfministries.com/songs/