What happened between Mr Collins and Etta on set for the movie titled "Unpredictable Enemies"? According to Henrietta Mbawah (Etta), on a post she made on Facebook few days ago (though post have been deleted) claimed that Mr Collins, the producer of the movie owes her $2000 and she requested for her money to be paid.
After several outbursts on the media of this said drama Mr Collins and team has decided to respond to Etta post on Facebook and to clear his name. According to Ibrahim Prosper a blogger and friend to both parties published what happened on his website to clarify the other side of the story.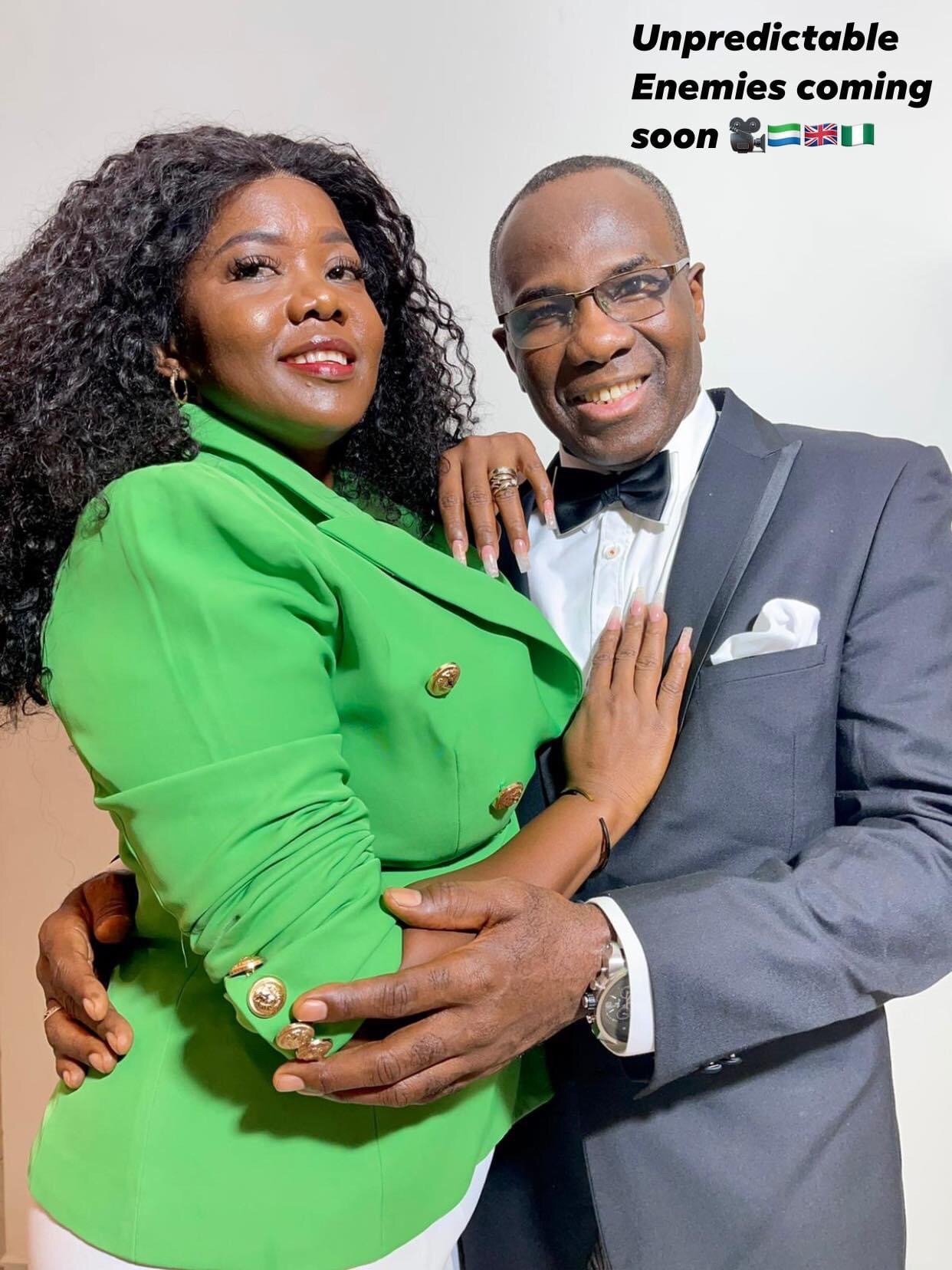 Read below
1) Etta was contracted to feature in Mr Collins Archie-Pearce's film and signed both the Actor's Contract and Non-Disclosure Agreement. She breached both the Actor's contract and Non-Disclosure Agreement respectively. According to the Actor's contract, if an actor fails to complete the scenes allocated to him/her, he/she will not be paid or compensated. I would like to bring to the notice of the public that Etta walked out on Mr Collins Archie-Pearce's set leaving about 10 scenes undone, thereby failing to complete the scenes allocated to her. She has been intimidating other actors on set including the Production Manager to the extent that she demanded that the Production Manager be sacked before she would return to the set. Mr Collins Archie-Pearce had no choice but to ask the Producer Manager to set aside and got the Assistant Production Manager to take over the role. Also, because of Etta's constant not going on set without any reason for not reporting on the days she should be on set, it happened that there was no shooting for 7 days and this consequently set the production backwards by a week.
One of the post Etta made on Facebook
2) Etta has never reported at the location on time. She would get to the location over 2 hours late and then takes over an hour to do her make-up, thereby holding the production for over 3 hours waiting on her. This also breached the Actor's contract and also caused other actors to be impatient and extremely upset.
3) Etta lied about payment agreement with Mr Collins Archie-Pearce. She stated that the amount Mr Collins Archie-Pearce agreed to pay her was $2,000 dollars which is a big lie. The amount was $200 and on 3 different voice note /audio, she confirmed that the agreed amount was $200 and she even mentioned in two of the 3 audios that she isn't doing it for the money but to support Mr Collins Archie-Pearce as he's doing the film to promote Sierra Leone. There is no time in any of the audio that giving $200 for fuel was mentioned. This is not good for her reputation as this shows that she is a liar and not to be trusted.
4) Even tough she has breached the Actor's contract, Mr Collins Archie-Pearce agreed to pay her 50% of the agreed amount ($100) when she requested for it, stating that she has done over 50% of her scenes and that she should be paid before she could continue to go on set.
5) Because she didn't complete her allocated scenes, thereby breaching the Actor's contract, and also made it difficult for the film to be completed, this caused a lot problems to get the film completed and as a last resort (after lots of actors and crew members have begged her to complete her scenes and she refused) and Mr Collins Archie-Pearce had to tweak the scripts so that the storyline would still make scenes without the scenes that Etta had failed to do. This in return costs Mr Collins Archie-Pearce time and lots of money.
It would be nice for you all to know that Etta, after signing the Non-Disclosure Agreement, secretly recorded scenes on set, went on social media and posted almost a dozen of video footages (with audio) of scenes of the film, thereby leaking out not only the storyline, but also the end part of the film which includes the twist to the storyline. This is a huge breach of the Non-Disclosure Agreement and also diluted the quality of the film which is meant to be put on Netflix. When Mr Collins Archie-Pearce asked her to take the video footages down from Facebook but she refused to do so and further challenged Mr Collins Archie-Pearce to do whatever he wants to do and that she's waiting.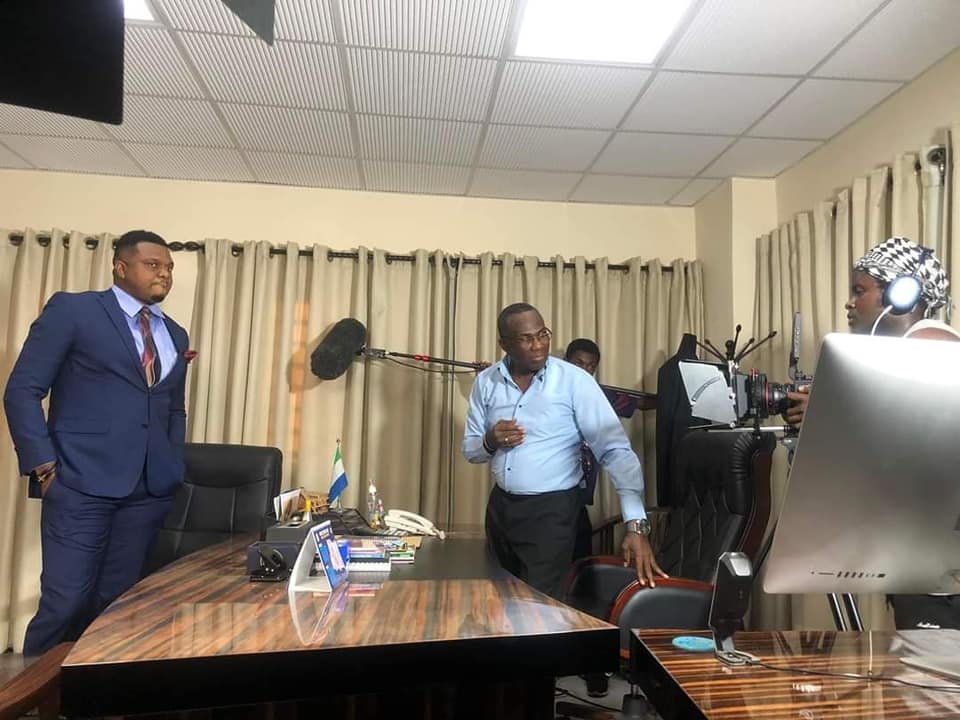 Instead her taking the video footages down as requested, and to wind Mr Collins Archie-Pearce up, she then demanded her remaining $100 balance of the agreed payment for her services, even though she didn't complete her scenes thereby breaching the Actor's Agreement and also breached the Non-Disclosure Agreement. Mr Collins Archie-Pearce, who is a man of principle, decided to act according to the actor's contract by refusing to pay her the remaining 50% payment until she takes those footages down on Facebook. In return, Etta started insulting Mr Collins Archie-Pearce, calling him name and started insulting his mother.
There are over 6 audio recording of Etta raining abuses on Mr Collins Archie-Pearce's mother. She refused to mention that on her post, but lied to the public that when she asked Mr Collins Archie-Pearce for her remaining balance, he started abusing her mother, which is the other way round. There are also lots of WhatsApp messages revealing some of the abuses she wrote referencing Mr Collins Archie-Pearce's mother.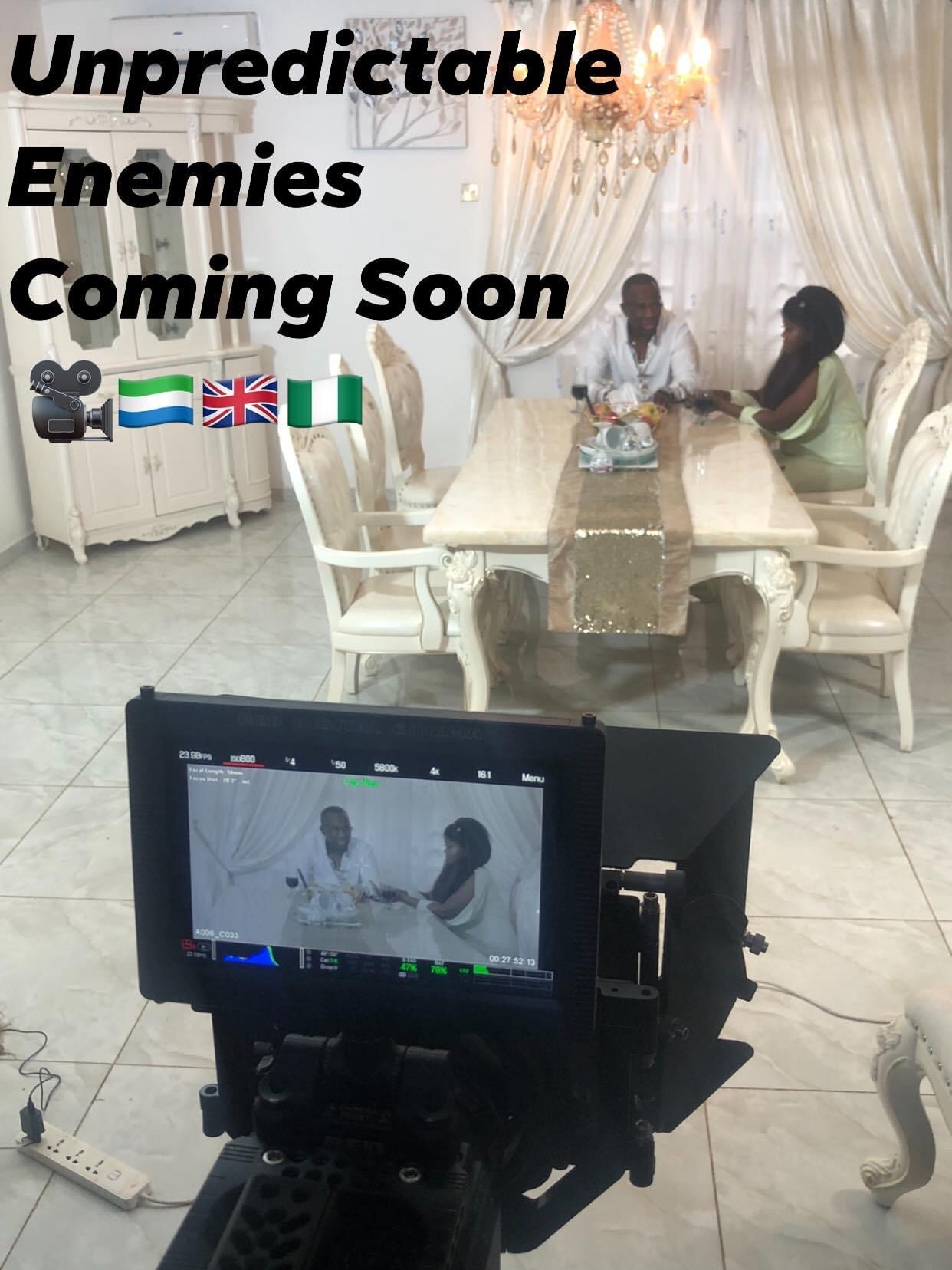 I have evidence to prove all that I've said and to debunk what Etta has posted on social media.
For your information, Mr Collins Archie-Pearce paid all the actors on his set (even the extra) that completed their scenes and even gave lots of actors and crew members bonuses after the completion of the film. There's evidence that he gave his PA almost 7 million Leones (after paying her for her job as a PA), just to say "Thank You" for her role in making the project a success.
Lots of other crew members got over well a million Leones (on top of their payments) as a token of appreciation.
No one can put a good man down. Mr Collins Archie-Pearce is not only a great man, but a role model and a man with a good heart.
The truth shall set you free.