SAMUEL AMARA:  AN ARTIST AND A DIRECTOR POPULARLY KNOWN AS MR NICE D BRAVEST
Samuel Amara is a born Sierra Leonean presently based in Sierra Leone. He attended Sierra Leone international mission School. He later forwarded his Diploma in multimedia development at Alison, and also studied Information Technology at the 'Garden of Hope' Int. Academy.
Samuel, better known by his stage name (Mr Nice) is multitalented. He is a musical artist representing Princess Entertainment.
Some of Samuel's Songs:
1. Gold Digger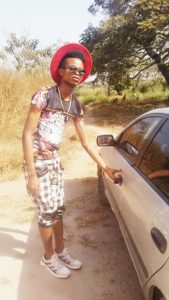 2. Money in my pocket
3. Me Na Africell
4. Kam Rescue Me
5. Am the best
He is also an actor and director at Nice World Movie Ltd; and he also specialises in Cinematography/ Editor & graphics designer at Alpee Studio.
The young Sierra Leonean has won many awards, including:
SIERRA LEONE YOUNG TALENT PROMOTERS
BEST UPCOMING HIP HOP RAPPER 2015-2016
SALONE GOT TALENT AWARDS
2016-2017 BEST GRAPHICS DESIGNER
When asked what advice he would give to his fellow musicians/entertainers, he stated three most important aspects: Patience, determination and Hard work.
"Determination is the same as faith, so in whatever you are doing you need to faith, for you to move from one step to the other, you need to believe in yourself and be able to challenge what comes along the way."
UPCOMING EVENT and Singles
Samuel will soon launch a Big CAMPAIGN For 2018 Election."A very Good and educative Campaign that he believes 95% Of SIERRA LEONEAN will embrace and work through which will lead our Beloved Country to the top" Samuel is also releasing a new single titled Number 1, which is about a special someone that he loves. Many of us can relate that, Look out for it.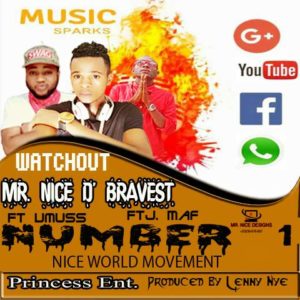 Social Media Links
You can follow Samuel on the social media links below.
Facebook: Samuel.Amara.37
Email: mrnicedbravest@Gmail.com
Youtube: Mr. Nice D Bravest
Powered by MUSIC SPARKS SL: slmusic232@gmail.com