INTERVIEW WITH JAY D PLUMBER (JUSTIN KAMARA): AN ARTIST AND PART OF TEAM TAKE OVER
1) Name/Stage Name: JUSTIN KAMARA…TBJ(THAT BOY JAY) aka JAY D PLUMBER aka JIZZLE aka KILL EM FLOW
2) How would you describe yourself? I am a very humble and fun-loving individual. My lyrics tell my story. You can see my various personalities expressed in my music. I'm outgoing, love company and loyalty and I hate hypocrisy and disloyalty.
3) How long have you been doing music/entertainment? Been doing music professionally now for ten months
[soundcloud url="https://api.soundcloud.com/tracks/314578689″ params="auto_play=false&hide_related=false&show_comments=true&show_user=true&show_reposts=false&visual=true" width="100%" height="450″ iframe="true" /]
4) Why music/entertainment? Music has always been a gift I've had just that the right time or opportunity never presented itself for me to really invest my energy into honing it until recently.
5) What songs/Projects have you worked on and which one was your favourite and why? I've done a number of songs that have been released within these last ten months and even more so that are stored in the vault. My favorite song so far from the ones released has to be the REP.TTO FREESTYLE which also came out with a video. In it I outline the very basics about me and my significant other half which introduces the listeners to TBJ. This track will also be included in May debut album for TTO to be released this year.
6) What other Artist / Entertainer have been inspirational to you in your work? I've had a number of inspirational artists I've met along the way. First of them being MENACE DA GENERAL. He's been like a brother/mentor to myself and my team. Can't thank him enough for his sustained love & support. I've also come across some underground artists whose desire to succeed inspires me everyday. Some of them I even give a hard time to keep them motivated all the while they are the ones I usually draw most of my inspiration from. I'm the kind of guy that's impressed by the struggle and not as much by the end result.
7) Where do you see your self in the next 2-3 years in the Music/Entertainment Industry? In the next 2-3 years, I see myself doing shows in places all over the world and having established SIERRA LEONE as a hotspot for MUSICAL TALENT
8) Your Challenges: My challenges as far as music is concerned TBH is financial. We come from a country that's handicapped in many areas and investment in matters like music are not considered a priority so the bulk of the burden of marketing oneself falls on the artist's shoulder. Another challenge is the negative opinion of many of our countrymen have of SIERRA LEONE musicians. It's very disturbing to see the amount of talent being wasted and dreams being killed due to negativity and lack of support for these amazing talents. We notice a lot of times that the listeners have shown a preference for DOODOO RAP over REAL RAP. But TTO plans to change all that by consistently showing people the difference between a BENTLEY and a CADILAC of u understand what I'm saying. Another challenge is figuring out if the push for SIERRA LEONE is really necessary or worth it because we've been advised too many times to ignore SALONE and push for the world due to obvious reasons.
9) Your proudest moment to date: Proudest moment to date is marrying my WIFE/TEAMMATE/SOULMATE.. (Ejatu Deen)
10) Who inspires you? I'm inspired by the BEAT..lol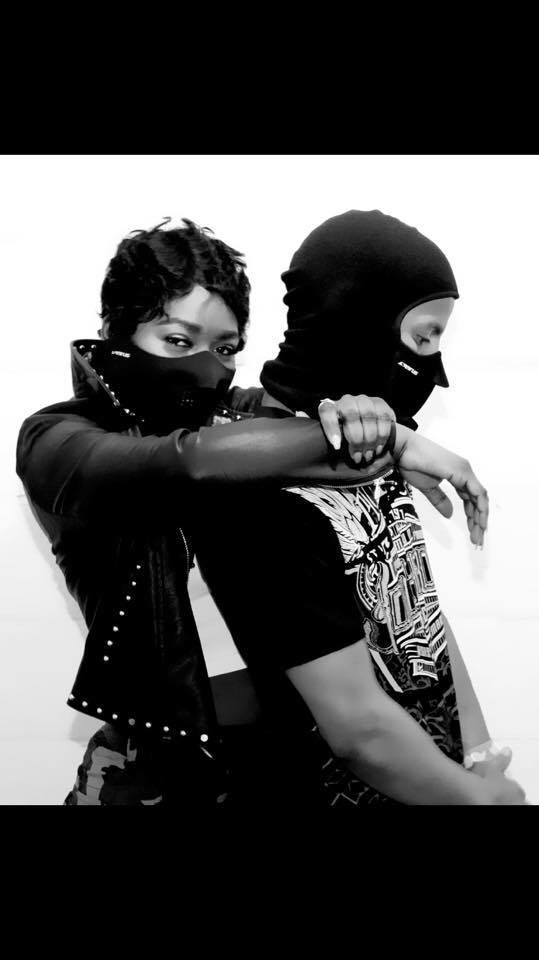 11) If you were not doing music/or not in the entertainment industry what did you want to do as a second option? If not music then I'd probably be laid back with a regular 9-5 paying bills and enjoying a simple life. I'm that easy bro.
12) Do you have any future dates planned such as events that you might want the readers to know about? no specific dates as of yet but the FANS definitely need to be on the lookout for the TTO (TEAMTAKEOVER)debut album dropping sometime this year.
13) Your advice and tips for individuals that want to follow your footstep/career path? MY ADVICE is BELIEVE IN YOURSELF, IGNORE DOUBTERS & NEGATIVITY, SURROUND YOURSELF WITH BELIEVERS, DON'T HESITATE TO LET GO FAKE ONES, STAY TRUE TO YOUR SQUAD.
14) How can they contact you through social media? I can be reached at all the handles:
FBK…JAY KAMARA or THAT BOY JAY
INST…JIZZLETTO
TWIT…JIZZLETTO
YTUBE..OFFICIAL TEAMTAKEOVER
SCLOUD…OFFICIALTTOSL