SL entertainers recognised in '50 Most Influential Young Sierra Leoneans'
By Ibrahim Sorious Samura
More entertainers featured in this year's '50 Most Influential Young Sierra Leoneans organised by iLEAD. In a ceremony hosted at the Miatta Conference Centre on the 1st June 2018, 50 young Sierra Leoneans were awarded and certified among the 50 most influential young Sierra Leoneans for 2018. These are people the company is satisfied with as being among the best young Sierra Leoneans who have made demonstrated leadership and excellence in their various fields nationally for the year under review. Their fields cut across media, business and entrepreneurship, politics, activism, legal, entertainment, sports, etc.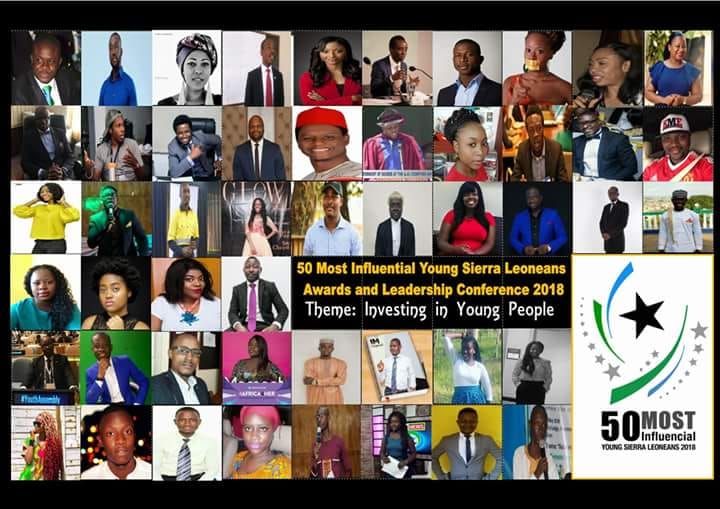 Among the recipients was a very good number of entertainers. They include but not limited to the New Skul rap kid – Drizilik, rights activist and folksinger – Fantacee Wiz, Media guru and CEO of Lake Productions – Laj K, Comedian – Kindo, CEO of KME – Lawyer Kabaka, Sugar Music frontrunner – Emerson, Entertainment TV presenter – Ambassador Bash, CEO of Mastermind Consortium – Lawyer Sowe, et al.
Last year's awards also featured entertainers like Colabo, Murtala, Kao Denero and others, but this year's figures surpassed last year's.
According to Laj K, this has earned the industry great respect from the public. "This has shown how important the sector is," he noted. It's high time people take us serious."
Laj K has also recently awarded the African Leadership award in Ghana last month.
The multi award winning folksinger and rights activist – Fantacee Wiz Kamara was also among the 50 Most Influential Young Sierra Leoneans.
Speaking to this media, she expressed joy over this achievement. "I'm very happy for being recognised among the 50 most influential young Sierra Leoneans," she joyously stated. But was disappointed that much women couldn't make the list.
"I hope more women will make the list in the next editions."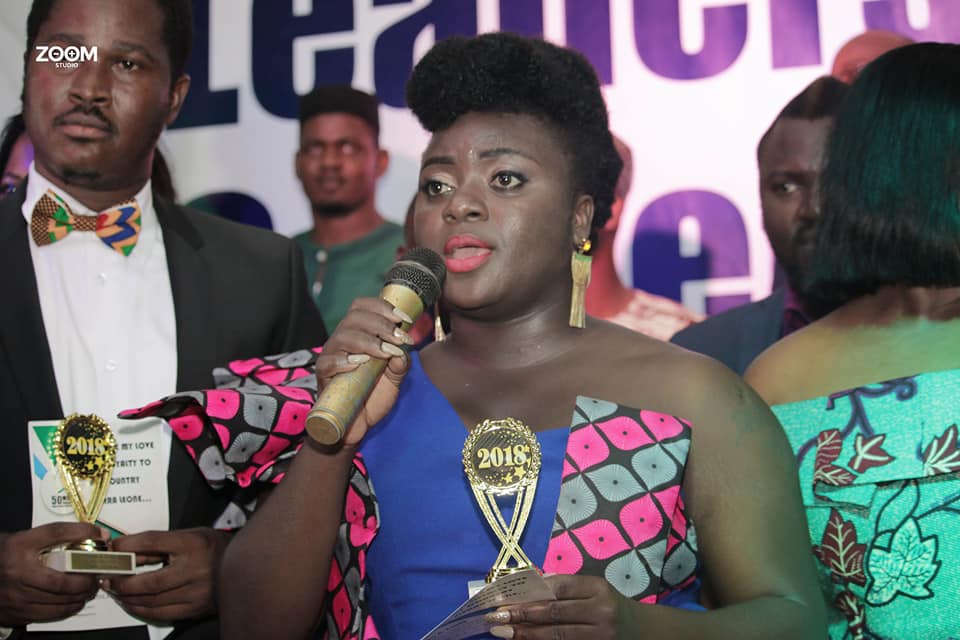 The CEO of iLEAD – Alex Nallo Jr said the aim is to build confidence in our young people and celebrate them. This year's theme is: 'Investing in Young People.'This is the second edition of the awards since it was introduced in 2017.
The young achiever, the rap kid – Benjamin Menelik George, popular on stage Drizilik, also expressed happiness and appreciation for winning this award, as the rapper wrote on Facebook after being listed.