Discover QueenNak's new world, as music beckons her with a debut track
By Ibrahim Sorious Samura
The Sierra Leone's supermodel, professional painter, reality TV show host, philanthropist and entrepreneur – Neneh Ada Koroma (nicknamed as Queennak) is the latest celeb to choose the music world as her new destination. The China based Sierra Leonean star is set to release her debut song titled 'Money Day Ya' on Eid ul Fitr (Pray Day). She made this announcement on social media last week.
Ada has joined folks like Zainab Sheriff, Del Vaqyo, and other celebs who later entered the world of sounds and lyrics.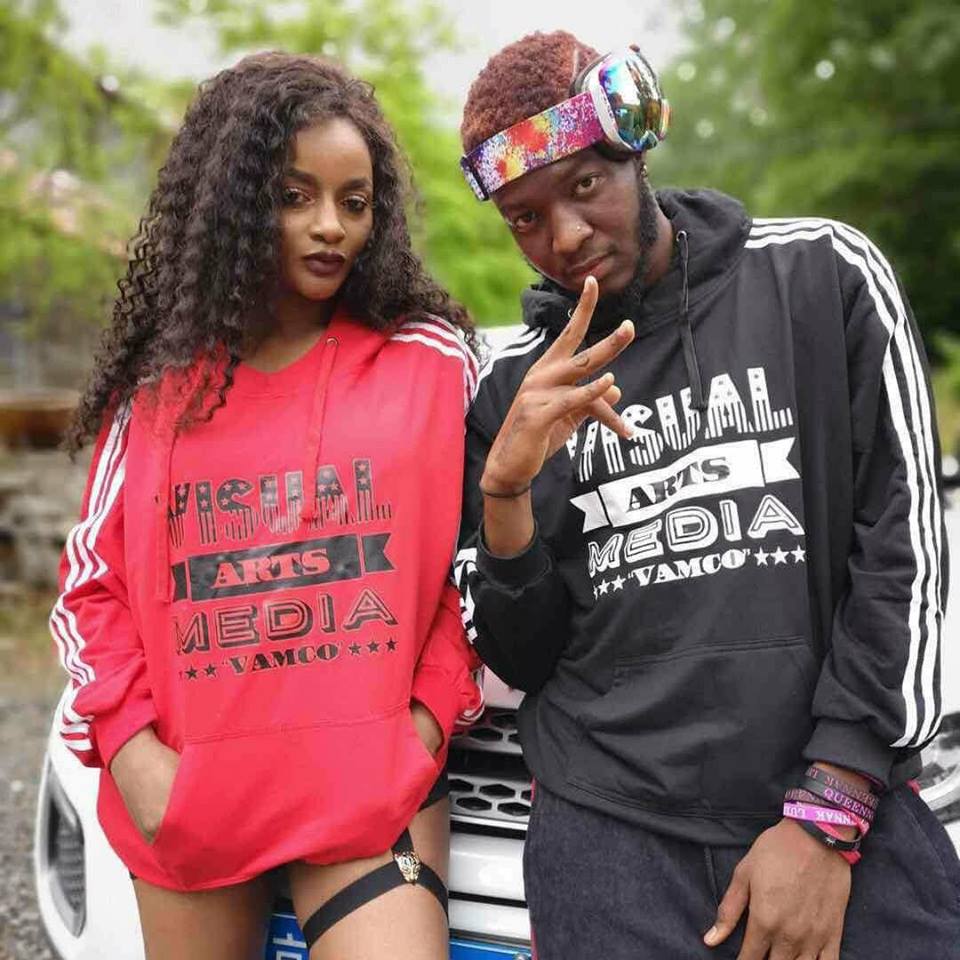 The song 'Money Day Ya' was recorded in China and was later mixed and mastered in Sierra Leone by Wilbert Music. The song is talking about making money and living a peaceful and comfortable life. It also addresses haters and fake friends in society.
Queennak is renowned for her arts – (fashion, painting, culture, modelling, designing, acting &creativity); charity – through her charity foundation; entrepreneurship – establishing several businesses; and reality TV show.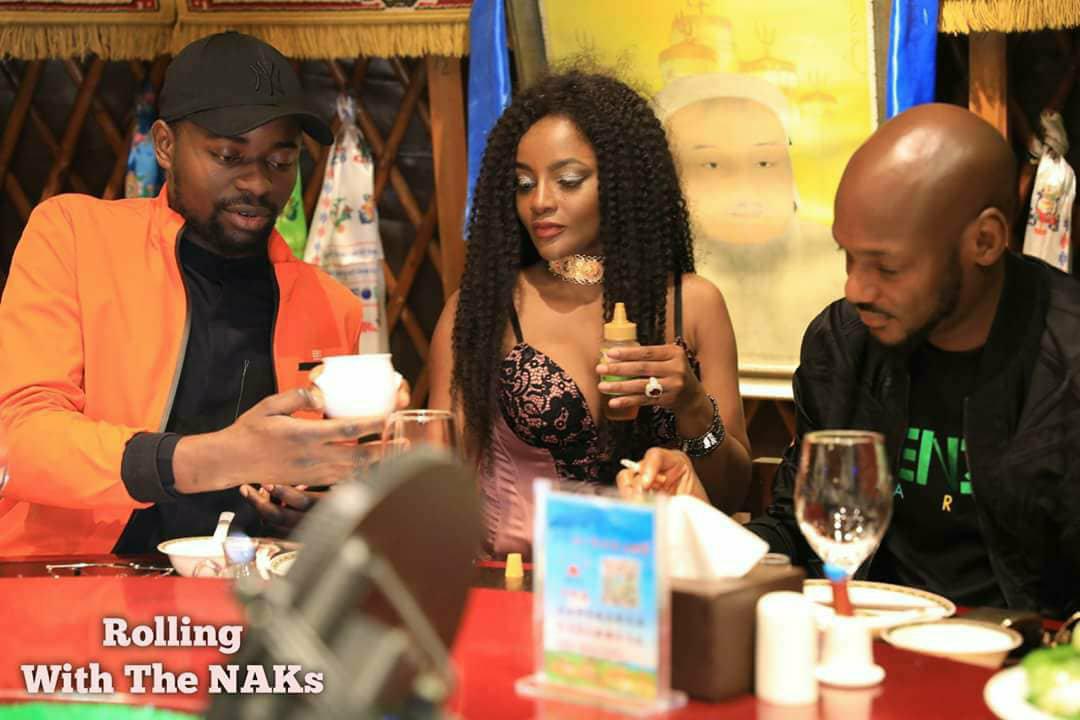 She has many accolades and records on her name. Becoming the first Sierra Leonean to represent her country at the Youth Olympic Games arts and exhibition in Nanjing, China.
The fist black to represent China at the Milan Expo arts exhibition in Italy.
The first black to do traditional Chinese paintings and played the Chinese Guqin (a 7 string musical instrument).
She has organised the biggest arts and cultural international festival that hosted government officials and international media outlets in China as a Sierra Leonean. During the Ebola outbreak, she hosted a Charity Gala and raised over $ 300,000 and donated it to Sierra Leone, Liberia and Guinea in 2014. She has also organised a charity gala at the World Trade Center in New York and donated the proceeds to Portugal and the United States of America. She was the second highest donor to the flood victims at the Siaka Stevens stadium after the late Moseray Fadika. And many more.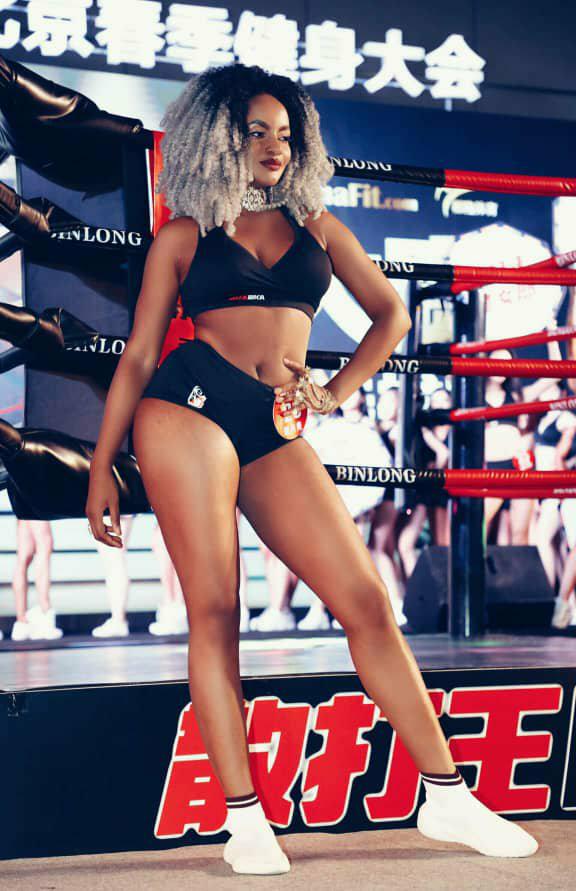 But why the sudden decision to try music? Her fiancee, the Visual Arts artist – Morris aka Wonder Boy, was well in place to respond: "She has been a great fan of music and she wants to contribute to nation building through music." To represent her country Sierra Leone around the world as a talented musician, and it's an honest way of making money too, lol," he told me.
Morris is believed to be the one that lured Ada into music. The relationship between the two has been amazing in the past few months. The couple has kept tongues wrangling over their romantic social media tweets lately. It is a hidden secret the duo are dating, as confirmed by Morris himself. As how Queennak entered the 'wonder world', Morris narrated below:
"She is my girlfriend and we met in the United States of America when I went for the All Stars Music Festival." She was in the States doing reality TV shows," words from the Wonder Boy.
It could be recalled that Wonder Boy was in the United States in December 2017 to perform at the All Stars music festival where he thrilled the audience with a splendid performance.
The two lovebirds are a perfect fit. Morris represent a complete celebrity with a flamboyant and audacious appearance and physique, any queen would prefer. Ada QueenNak's intelligence and her endowed features are every dude's wannabe. Her spotless skin and dangerous curves are well enough to get the strongest man on his knees.
They have joined a list of celebrity couples in Sierra Leone.
Get ready for QueenNak's debut – 'Money Day Ya', from the WONDER WORLD. Pray Day is the day to discover the other world of Ada. You doubt it? Watch out