President Bio Awarded for Outstanding Leadership in Africa
Casablanca, Morocco, Friday 15th March 2019, His Excellency President Julius Maada Bio has been honoured by the organisers of the 6th International Africa Development Forum in Casablanca for his outstanding leadership in Africa in less than one year in office.
Handing over the award on behalf of the organisers – AL MADA, Africa Development Club and Attijariwafa Bank – President Bio was praised for championing human capital development in Africa, waging a war on corruption to promote transparency and accountability, instituting reforms and structure to promote private sector investment and advocating for intra-African trade and investment.
In recognition of his impressive performance, President Bio was also selected as the Chairman for this year's 6th International Africa Development Forum which brought together over 2000 investors across Africa to promote intra-Africa Trade and Investment. The President used the platform not only to rebrand Sierra Leone as the best investor destination but also highlight the new reforms, processes and institutions to promote investment.
President Bio also inaugurated the Investment Market Place which provided a platform for countries including Sierra Leone to engage investors about the investment opportunities in their respective countries. Both Hon. Jacob Jusu Saffa, Minister of Finance and Michala Mackay, Chief Executive Officer and Registrar of Corporate Affairs Commission took part in the pitching programme on behalf of Sierra Leone.
In a separate engagement, His Excellency President Julius Maada Bio also witnessed the signing of a Memorandum of Understanding between the Government of Sierra Leone and Attijariwafa Bank. The Government of Sierra Leone was represented by Hon. Peter Bayuku Conteh, Minister of Trade and Industry and Mr. Mohamed El Kettani, Chief Executive Officer, represented Attijariwafa Bank Group.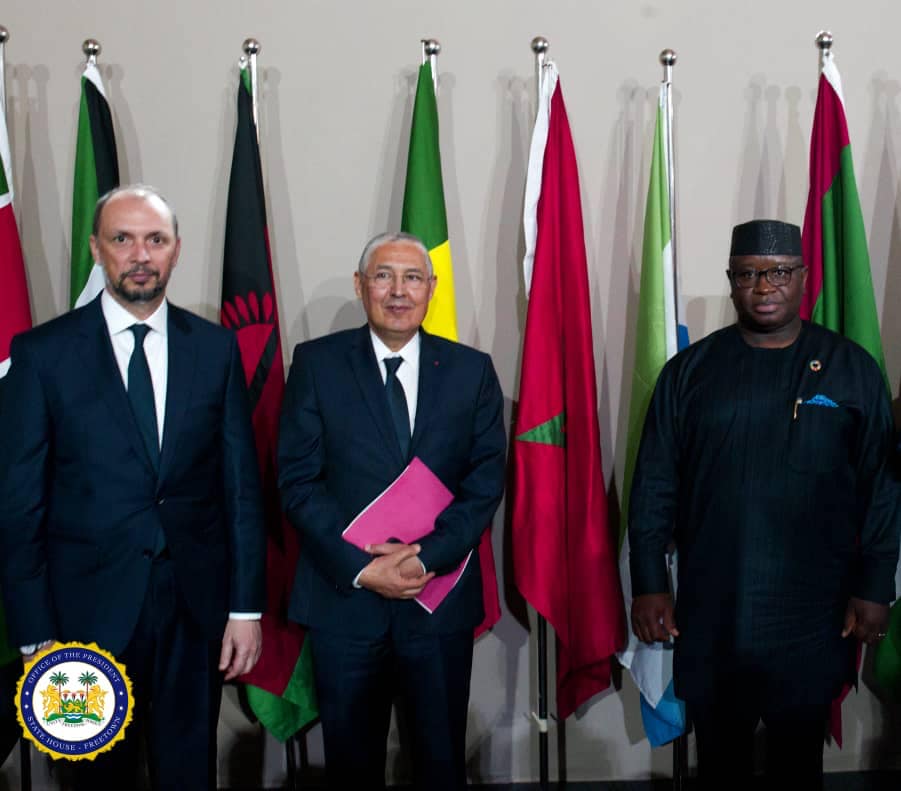 The award of President Bio by the organisers at the 6th International Africa Development Forum is an endorsement of his impressive leadership in the African continent by African investors. As one of the recently elected Presidents in Africa, President Bio has established a credibility of fiscal discipline, an anti-corruption crusader and a champion of human capital development. President Bio represents the hope and optimism of Africa.