Nation Wide Resource Organisation to Implement 10 Billion Leones Worth of Projects for the Development of 40 Chiefdoms across Sierra Leone
Most far-sighted and well-meaning Sierra Leoneans have come to the harsh realisation that the riches bestowed on their Land have not benefited them nor have those endowments reflected on National Development. One may only need to reflect on the plight of the Kono People and how the Diamonds so far discovered in that District have not profited them.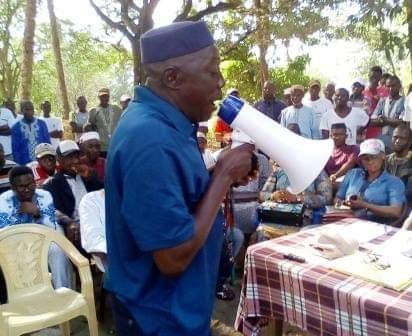 Similarly, the Peoples of Tonkolili and Port Loko have not commensurately gained from the series of Mining Activities that occur in their Districts. All that is visible in these Localities is an unfading desire for money . The inhabitants of these Communities seem to have cultivated a carefree and sluggish attitude. Their hope for success in life is limited to mere wishful thinking. As a consequent, the bulk of them tend to abandon their Rural Settings and trek out to Urban places in search of far-fetched riches. Interestingly, quite a good number of them have become social misfits after enrolling themselves into gangs of criminals. It has also resulted to Overcrowding particularly in the Capital City of Freetown and an increased rate of criminality.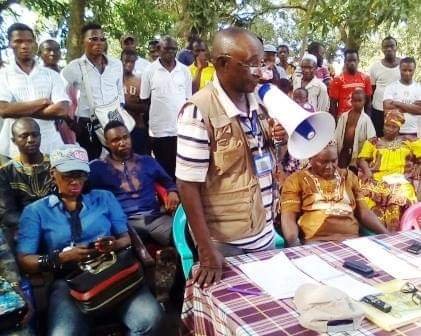 It has therefore been an age-old problem for the Authorities to temper down the escalating standards of living and to as well address the issue of overcrowding in places like Freetown. The means to relocate these young and able-bodied persons to the Rural Communities has always been thorny. But it would appear there is now a workable solution at hand being proffered by the 'Nation Wide Resource Organisation' [NWRO.] It is a None Government Organisation preparing to implement a Ten [10] Billion Leones worth of Projects geared toward the empowerment of Youths and Women in 10 Districts and Forty Chiefdoms across the Country.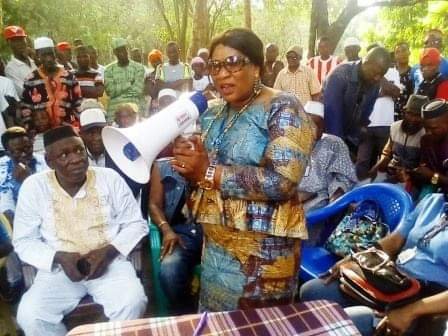 This was disclosed by its Program Coordinator – Raymond N'silk Saidu Kanu at a meeting of Farmland Owners in Lokomasama Chiefdom , Port Loko District. The Meeting which attracted a lot of Natives including Farmers and Traditional Authorities, was conducted at Babara Walah – one of the leading Rice Producing Communities in the District.
There was a strong desire for the Project to commence without further delay when the Program Coordinator informed the gathering that NWRO intends to construct 10 Kilometer Roads to Farming Communities in each of the targeted Chiefdoms, in addition to slated Agricultural inputs. Mr. Raymond N'silk Saidu Kanu was accorded a thunderous round of applause, when he said his Organization would also provide Farmers with Tractors, Seed rice, Fertiliser and food for work. The Program Coordinator told Stakeholders that the Project is Co- funded by the Government of Sierra Leone and International Partners through the District Councils, noting that his Organisation would be operating in a total of 10 Chiefdoms in both Bombali and Port Loko Districts. He therefore urged for the cooperation of all and sundry as the International Partners are due in Sierra Leone to assess the level of preparedness very son.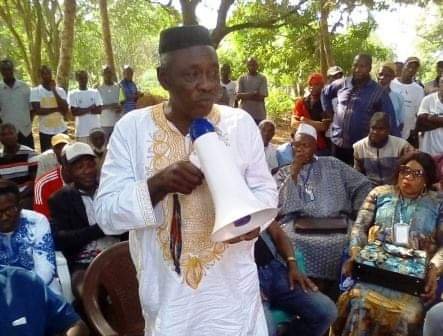 Mr. Unisa M. Conteh is the Port Loko District Program Manager . He singled out Koya, Masimera, Maforki, Marampa and Lokomasama as the Chiefdoms selected to benefit from the Project in Port Loko District. He said 15 Associations of 25 Members are expected to be serviced in the first phase of the Project. He went further to explain how a Memorandum of Understanding will be signed and that Communities are required to provide the Farm Land to be leased for a given period. NWRO was established in the early 1980s and has intervened in a series of spheres.
It's Management recently resorted to Agriculture, in a bid to thin the City, foster National development as well as empowering Youths and Women. Below are Photos obtained during the Meeting at Babara Wallah in the Lokomasama Chiefdom- Port Loko District…..