INTERVIEW WITH YABOM SESAY: UK BASED MAKEUP ARTIST AND OWNER OF HOUSE OF SESAY MUA
1) Name/Business Name: Yabom Sesay /Houseofsesaymua
2) What is your job title? Professional Makeup Artist
3) Where are you currently base – Salone, UK or other? United Kingdom, London
4) How long have you being doing your business to date? 3 years and loving it
5) Location of your business (online or shop address): I get most of my clients from word of mouth/recommendation but can travel to their location..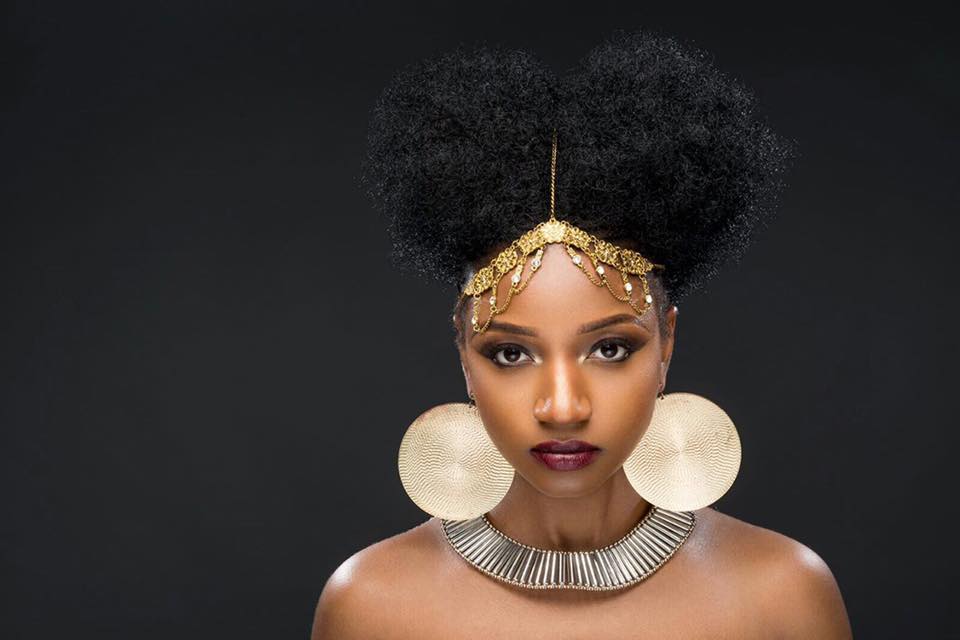 6) How would you describe yourself/Business? Am extremely shy as a person but with makeup, I can challenge myself creatively. Am also not very good with words so makeup has been my cover-up in a way for the last 3 years or so ..it's interesting to know but it's the truth. I love simple clean everyday makeup look because that's what most of my client wants from me, a simple clean makeup look. I have been part of London fashion week, two fashion events, photoshoot etc. I have gain experience from some of the world best /top makeup shop. As a business woman in the makeup industry, with this knowledge within, I have always wanted to make my client feel special and give them an experience and make them feel and bring the best within themselves. The houseofsesaymua makeup looks can range from simple, bridal and creative makeup etc. I tend never to limit myself in whatever I am doing especially looking for ways to improve.
7) What are the challenges that you face as a business owner? As with most business, everyone love and admire what you do however as soon as its time for them to pay for the service then it becomes an issue. But I do believe if you are good at what you do, passionate you will find and build your clientele. I am extremely grateful for my clientele and future clients. If someone returns back for a makeup service, that makes me extremely happy and motivates me to work harder than before.
8) Why did you decide to go into business? I have always loved makeup but I decided to take the big jump a few years back, get trained at a top makeup school in London and practice on family and friends before I started taking on paying clients. I love the art of makeup, I get to create and watch my clients transform into the best version.
9) Do you sell any products in the business – What product/services do you offer? Not so much physical sales .. but I provide a service. With the houseofsesaymua, my clients get to experience a great service and I teach them also on my how they can archive the best look for a particular occasion or just wants to look nice at home. So overall I think I provide a service.
10) If you were not doing your current business, what would you have preferred to do as a second option? Makeup is my dream and always will be but I think working with kids/youth and the ability to train them will give them an humble beginning in life just like the same way my parents taught me.
11) What is special about you or your business that is unique to customers? I treat all my client with respect, it doesn't matter who you are and I always try to make them feel welcome and comfortable just like the same way I would like someone to treats me. To me, makeup is very personal, people need to like you in order to be able to use your service.
12) Where do you see yourself or your business in 5 years' time? I am very much an educator.. I would love to teach more about my knowledge in makeup to people in the near future.
13) Your advice and tips for individuals that want to follow your footstep/career path? I would say go for it .. it's not going to be always easy but as long as you believe in yourself and have the passion for makeup artistry that's all that matters.
14) How can they contact you or get through to you on social media?
Houseofsesaymua on Facebook and Instagram
Email address..
sesay@houseofsesay.co.uk