INTERVIEW WITH FREDDY WILL: AUTHOR, ENTREPRENEUR & ARTIST."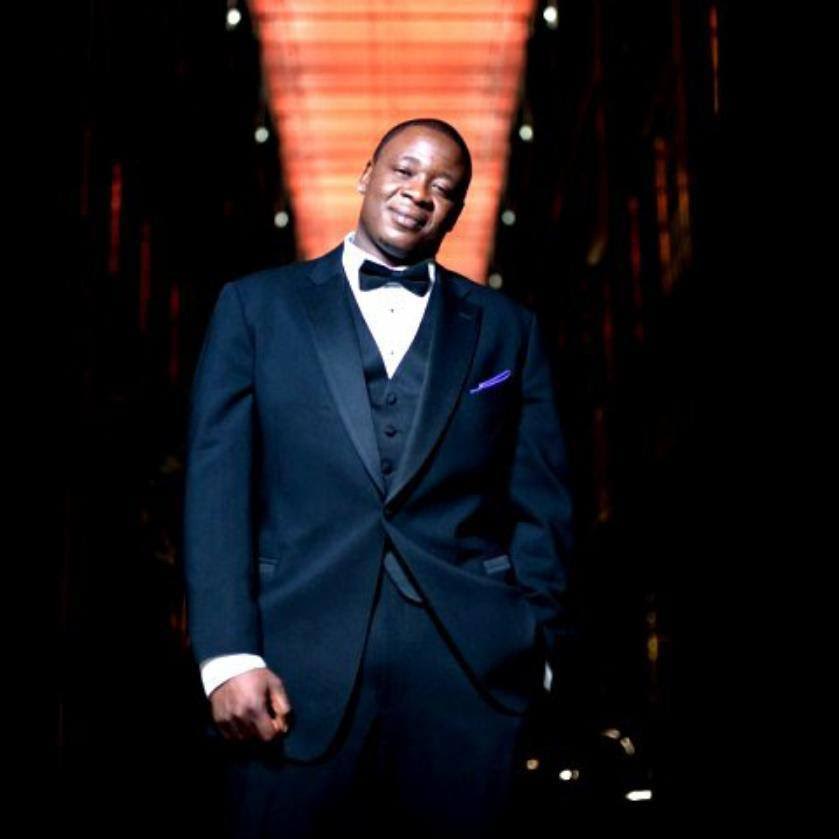 1) Name/Stage Name? I am Wilfred Kanu Jr. A friend of mine flipped Wil-Fred backward to create my stage name. My other names are Afrikanblaq and Sandmann. Most people call me, Freddy Will.
2) How would you describe yourself? I describe myself as a businessperson who is an artist and an author.
3) How long have you been doing music/entertainment? I've been actively making music, working in theater and writing literary as Freddy Will, since 2006. Years before that, I used to rap casually with friends. Before that, I sang and acted plays in church. Over those years, I wrote a lot, but nothing was published or released until after 2006.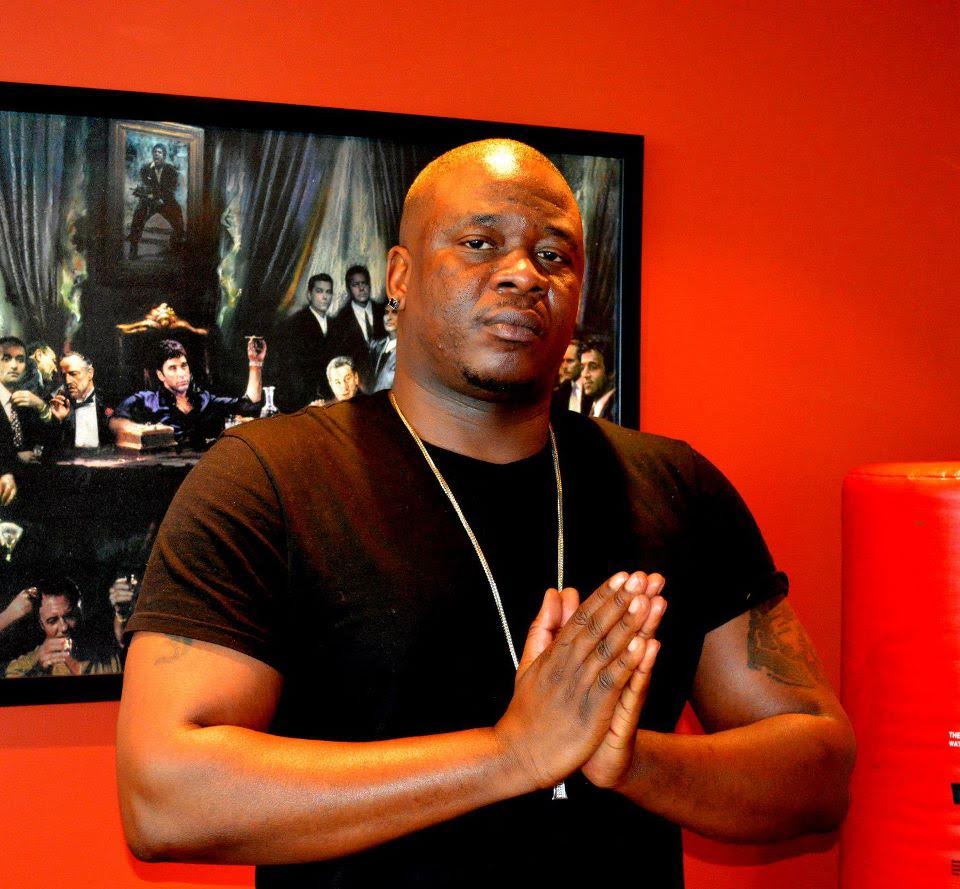 4) Why music/entertainment? I'm into community activism, human rights, and environmental responsibilities as well as literature, culture, architecture, history, language, cuisine, and things of that nature. Entertainment is the thread that pulls them together. It is not merely entertainment, clues, brain-teasers, and emotions convey my message, and I do that while making people dance to a tune. In Bo, I was a member of a youth group at Praise Assembly of God Church in New London. We often re-enacted biblical stories in a theater setting. Sometimes, we went to the mother church, Zion Assembly. My passion for music, theater, and literary writing has always been in me.
5) What songs/projects have you worked on and which one was your favorite and why? My favorite project to date is the one with Kao Denero in his "Now or Never" album. Kao is confident, so I was happy when he praised my work. I produced "Falamakata," "Chinese Product" and other songs for the album. On his project, Freddy Will had the opportunity to create instrumentation and also rap. I'm grateful for that. I wish to do the same with many others.
I was fortunate to be featured on the "Health Food for Thought: Good Enough to Eat" CD. It is a charity album that was produced by the New Coalition for Healthy School Foods to promote awareness of Type 2 diabetes among children. At the time, they were trying to convince the New York School Board to remove junk food from school vending machines. Luckily, The Recording Academy nominated it for a Grammy. In the process of making that record, I had the opportunity to be on the same project with musical legends like Russell Simmons and Moby, for example.
I also worked with Carvin Winans on my songs, "Providence" and "Save." He's a five-time Grammy winner from Detroit. Anyone who is into Gospel music will know of The Winans Family. Even though they are in the same cloud as Stevie Wonder, Smokey Robinson, and the late Whitney Houston, Carvin was very down to earth. He taught me a lot. His twin brother Marvin gave Whitney Houston's eulogy at her funeral. Working with him was a moment of growth for me.
Recording my albums with Eddie Bullen was also great. He is a renowned Jazz pianist who also won a Juno Award. This award is the Canadian version of the Grammy. I learned a lot from him. It was also a privilege to work with his protégé, Liberty Silver, on my song "Waitin 4 Ur Luv." She is also a well-known Jazz singer who won a Juno Award with Eddie Bullen.
I recorded the song, "And Then They'll Grow," for the Rotary Club in Toronto, promoting the initiative to end child hunger. And through my foundation, Freddy Will Hope Foundation, I have found donors and provided scholarships for some students in Sierra Leone.
My favorite song is, "Dark Horse from Romarong feat. Eddie Bullen" on my Krio album. It always hits home for me.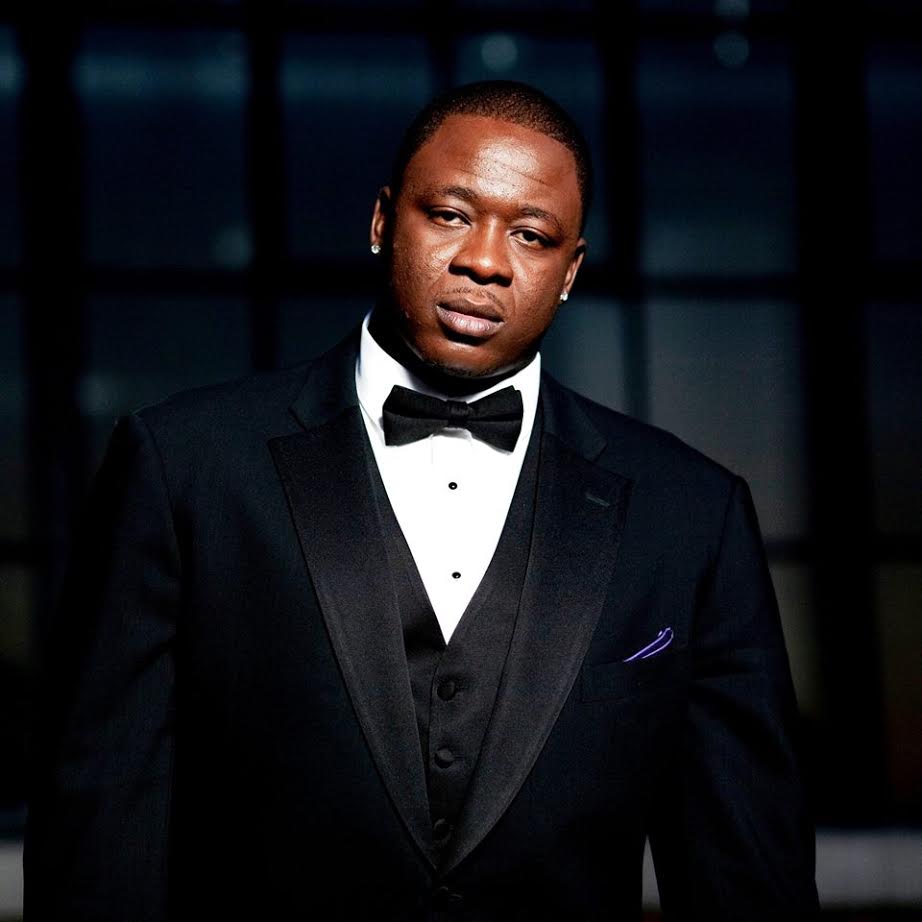 6) What has other Artist / Entertainer been inspirational to you in your work? In literary writing, some of my inspiration came from Langston Hughes, Maya Angelou, Caresse Crosby, John Grisham, William Shakespeare, and the Pacesetters from West Africa. In theater, again I'm inspired by Shakespeare, and I like Idris Alba and Morgan Freeman among an extensive list of writers and producers. My music has elements of Jazz, Rock, Country, Pop, Reggae-Dancehall and Zouk in it. As a teen, I admired Jimmy B and Neneh Cherry. I liked a local rapper called Say Say Moody in Bo. When I moved to Freetown, another emcee called, Algassimu Jarr., was turning heads in Grassfield. All these people were inspirational to me in one way or another.
7) Where do you see yourself in the next 2-3 years in the Music/Entertainment Industry? I hope to ink a deal with a mainstream recording or publishing company, publish more books and record more albums. In the coming years, God willing, I would like to develop young artists, groom them, and pass on what I know. I also have some open manuscripts and things of that nature, would be helpful to complete and publish them by that time. Also, I want to try my hand with a Salone music album, a gospel album, and work with more musicians. One never know.
8) Your Challenges: Think about it; a 15-plus song album, a book to go with it, then to produce or co-produce the instrumentation, the actual delivery when I sing or rap the songs, and then post-production work like graphic design, web design, manufacturing, distribution, and things of that nature. I also need more promotion and bookings. It can be intense. Would be nice to have some like-minded colleagues to join forces with them and exploit different ideas.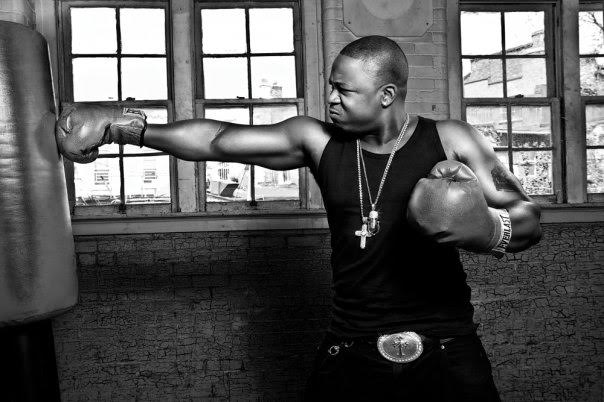 9) Your proudest moment to date: Years ago, I wrote a book called "The Dark Road from Romarong" and released my first Krio album with it. The book is about the ancient history of Sierra Leone. It gives a sense of heritage. The theme of the album was about second generation immigrants of Sierra Leonean descent. It is the story when you are a foreigner at home and abroad. Telling that story was important to me.
10) If you were not making music/or not in the entertainment industry what did you want to do as a second option? Before my music, theater, or literary days I was trained at various institutions in the United States. First off, I studied Theatre Arts and American Film in college. Then I studied Accounting and Commerce (Hospitality). I also trained in Phlebotomy and Paramedics. So, I would be an accountant or hotel manager, or a laboratory technician or a paramedic. If I were to stop writing, acting or recording, I would go back to university and study law.
11) Do you have any future dates planned such as events that you might want the readers to know? I relocated from Toronto (Canada) to Brussels, so I'm in a bit of a down time. Bear in mind; I moved from the States to Canada, so this new move is a hop on top of a hop. However, I have a February gig in Germany, two March appearances, one in London, United Kingdom and another in Paris and an April gig in Miami. As a side note, these listings are not final as they are part of a World Tour that is being organized and promoted by Coast2Coast Mixtapes, we'll have to see how it goes.
12) Your advice and tips for individuals that want to follow your footstep/career path? You never know which opportunity will gain traction. Sometimes the big deal, the highly-anticipated project you spend a lot of time and energy on, do not stick. The one you do not want to do because it does not feel or sound right for you, whether it even embarrasses you, feel some way about doing, and so on. That's usually the hit! That's where you strike.
My song "City Boy" was a filler on my debut album. I was betting on the songs "Animal" and "How would I know." I thought, "Waitin' 4 Ur Luv -. Feat Liberty Silver." When the album was released, everyone was dancing and singing "City Boy." The radio killed that song!
Same with my song "Angel," off the Krio album I mentioned earlier. I doubted it. When I wrote it, I wanted someone else on the hook, but the producer was like, "it's your number, you do it." Now, if you know some Westerners, play that song, and watch their reaction. It is likely that they will enjoy it. Not to sound racist or anything, it is interesting when people cannot understand Krio, but they feel the music so much that they get what I'm saying. Country radios are still playing that song.
I laughed at my publisher when he asked me write and record a song about eating vegetables. I wrote the song, "Future" and as it turned out that was the project I mentioned earlier with all those big industry names. That song, asking children to eat their vegetables, made me the first Grammy nominated artist from Salone.
On my last album, I traveled to different countries to work with experienced producers and singers. The number that everyone dances to is, "Pickin' which I recorded in Toronto." There's a bar here in Brussels where that plays the song frequently. The owner told me he hates Hip Hop but loves that song.
Sometimes it's the song you almost deleted that gives you your fair shake. So, my advice to anyone who wants to follow me? Do not delete or throw away songs you don't like. The one that you think is not catchy. Also, do something so unique. Have a positive message, but always work on your style so a wannabe cannot see it once and can duplicate it. Don't chase money, focus on the art, don't chase fame, dig deep, and do your best to come up with your original masterpiece.
13) How can they contact you through social media? On my website www.freddywill.com many people have contacted me through my "Booking" page. Fans ca send me a direct message on Twitter and Instagram or inbox me on Facebook or email me at freddywill.publishing@gmail.com/communications@freddywill.com. If all fails, just Google => Freddy Will and follow the link you find.