CEE JAY POPULARLY KNOWN AS MOJO MAN HAS RELEASE ANOTHER BRAND NEW SONG
Hassan Daramy AKA Cee jay Mark who is an Afro pop and RNB singer who also doubles to be Mojo music CEO and artists for peace chairman, has just released a brand new single ( SHOW ME LOVE ) which features two of Sierra Leone prolific singers 👉 slez of X-project and 👉 Slim G D Viper the Temne legend.
The song is Romatic, touching and full of classic lyrics which many consider to be the best work the RnB singer has done for over ten years now … its a collection of old and new Sierra Leonean sounds fuse together with a danceable Afro beat rhythm.
Cee Jay is popularly know for singing love songs that transform the minds of true lovers to embrace themselves in good faith as they keep goes on, noting that one day things will become ok.
More songs keep coming the singer confirmed.
IREP SALONE
DJ WHITER.B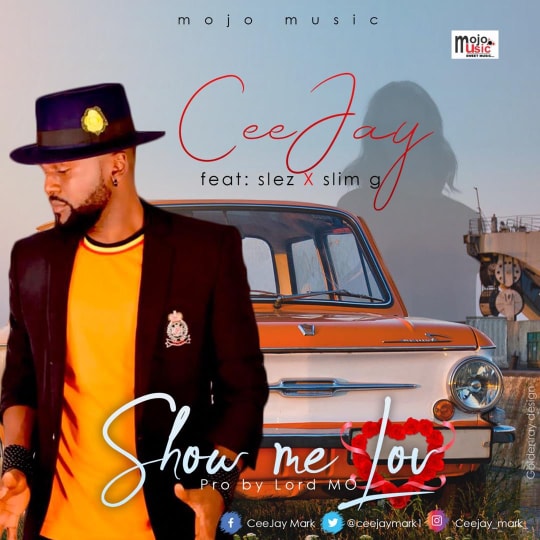 Listen to the song here