Zainab Sheriff speaks out about the Big Sister Salone show
By Ibrahim Sorious Samura
The CEO of ZedZee Multimedia and Host of the upcoming epic 'Big Sister Salone' reality TV show in Sierra Leone – Zainab O. Sheriff has put the records straight over the public allegations and speculations on the show, as social media was stormed with mixed feelings over the past weeks. She shelves and refers those criticisms in an interview with this media as 'nonsense.'
The most anticipated reality TV show has generated public concerns on the integrity and credence of the show. This came after the final audition and selection of the 12 contestants to live in the Big Sister Salone house. The idea behind the show is a brilliant and a smart one, as the show tends to promote and empower women. The show was themed 'The Ella Koblo Gulama Drama (a women empowerment program) with the concept of upholding the values of one of Sierra Leone's most celebrated heroines, Madam Gulama.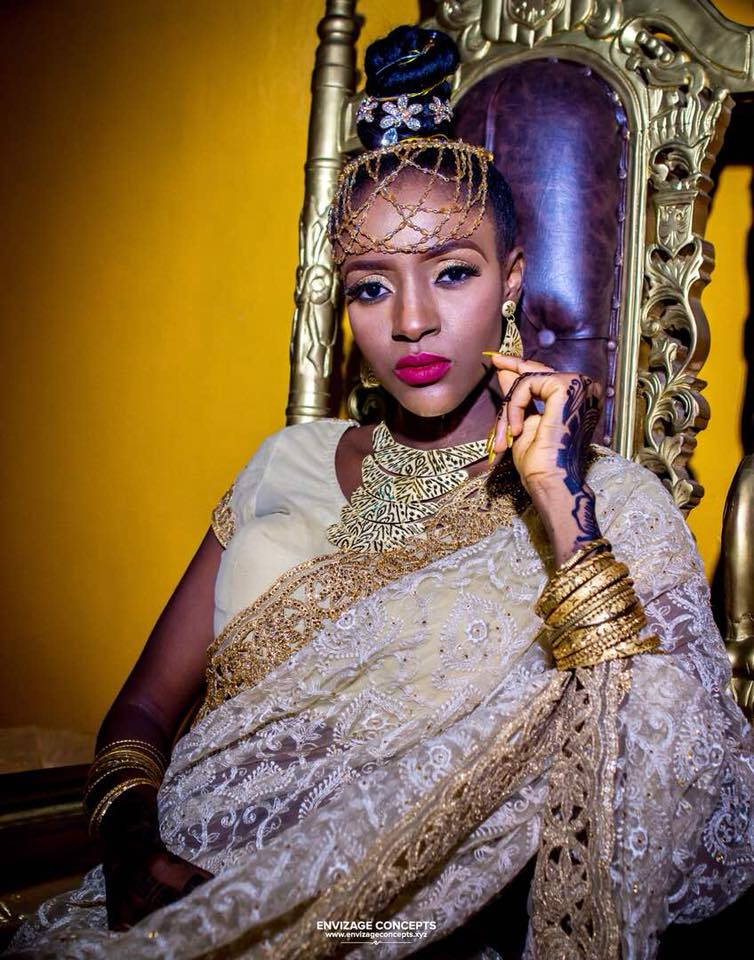 Most of the inmates were accused by the public of being 'Slay Queens', who lack the morale standard to be emulated by upcoming girls, and their lifestyles pose a serious threat to Madam Gulama's hard earned personality.
The late Madam Ella Koblo Gulama was a strong woman who paved the way for many women in politics. She became the first female Paramount Chief of Kaiyamba Chiefdom, Moyamba District in Sierra Leone. In 1957, she became the first woman to be elected to the Legislature in West Africa. She was also appointed by Sir Milton Margai in 1963 as the first female cabinet minister in West Africa. She was a fighter, an advocate and a feminist. As a development oriented leader, she was responsible for nearly half of the development in Moyamba District before the civil war. Madam Gulama received the Member of the British Empire (MBE) and OBE awards in 1959 and 1965 respectively from Queen Elizabeth for her public services as a Minister without portfolio, and later received the Order of the Rokel award from President Ahmed Tejan Kabba. A role model worth emulating by Sierra Leonean women and girls. Bringing her name and life into public drama speaks volume of the integrity of such show.
The initiator and host of the Big Sister Salone show – Zainab Sheriff, is a huge celebrity in Sierra Leone; a model, an actress and a musician. She is one of Sierra Leone's finest celebrities. She came to the limelight after she had represented Sierra Leone in a reality TV show – season 7 of the Big Brother Africa in 2012. Zainab has since then adopted a wild public life, with nudity as her major niche.
Speaking to this media, Zainab explains the concept behind the show. "The Big Sister Salone was a dream I had for the past four years. This is just the other way of boosting the entertainment industry," she said. A concept she says, will involve everybody in the entertainment industry.
But one of the criticisms is that they selected people with huge social media following. "It appears that the organisers want to build on the participants' popularity to market the show," so opined Mustapha Sesay, a Freetown based journalist.
Kadiatu Mansaray on Facebook pointed out to a rivalry within the house. "Big Sisters Big Wahala. Two rivals na de house, this na film."
Mariama Kamara was also dissatisfied with a particular participant selected to be in the house (participant's name withheld here), "***** of all people, #BigSisterSalone"
The above comments and many others pointing to some of the participants as 'Slay Queens' were addressed by Zainab in an interview with this media.
"Yeah that's nonsense talk. Some are calling them Slay Queens, I even heard someone calling them hounds. How can a woman call another woman hound without even knowing them, just by seeing their pictures", she wondered.
" I know anytime someone wants to do something good, there's always going to be some criticisms and some supports."
"Sometimes those who criticise don't do it out of hate, they do it out of ignorance. So we can always forgive them."
"What I want to say is that you cannot start criticising something from the beginning – from the word go. You don't even know it's all about, you are merely criticising something you don't know. Let them give us the support we need and see the direction we are going," she said.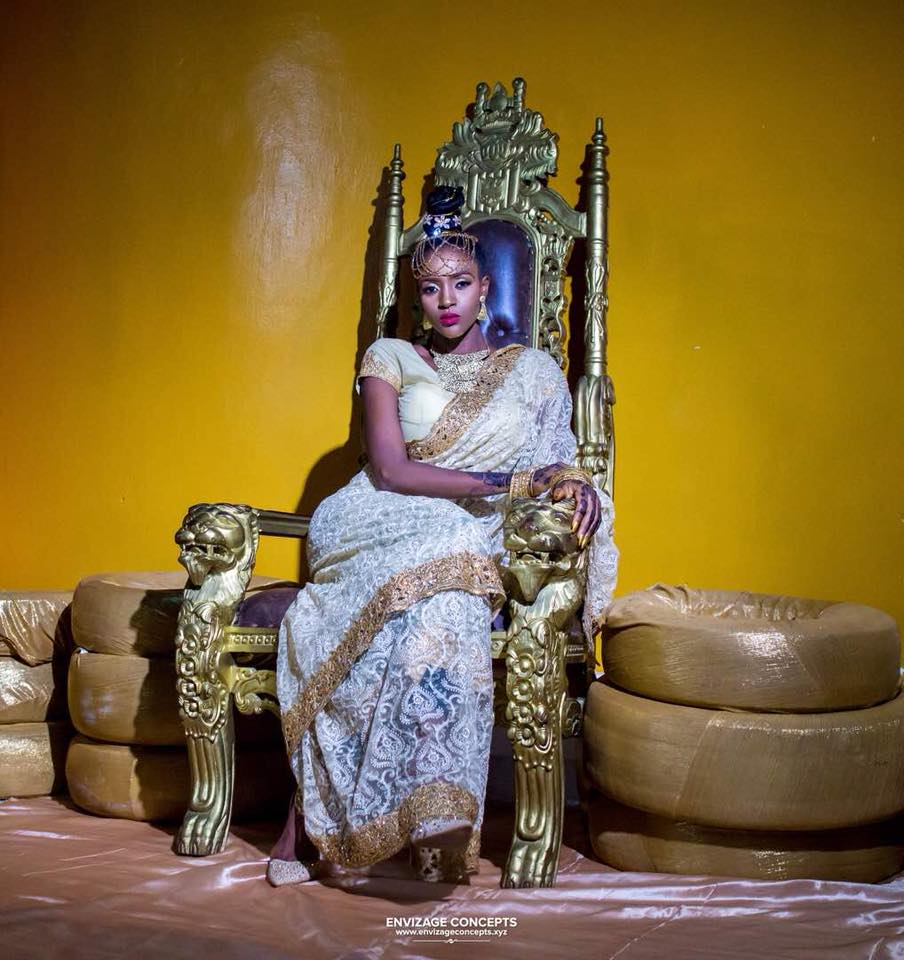 Asked what we're the criteria for selection to the Big Sister house, she said they were looking for people with good personality, open-minded – "All sorts of women, the good, the bad, the ugly, the fantastic, the amazing, the quiet, the wild, etc put together in one house and see who comes out as the best."
"It doesn't matter how quiet you are, the house will change you to be able to speak up. It doesn't matter how wild you are, the house will calm you, you will understand that your colleagues need to be heard too."
It doesn't matter how intelligent you are, you will know that there is something you don't know. It doesn't matter how dumb you are, you will understand that there is something you know that the next person doesn't know."
"So we've got all of them in the house," she told us.
The show will start on the 15th September 2018 and it will last for one month. In their first five years plan, the Big Sister show will come up once every year. It will be broadcast on AYV TV and ITV. Other partners include Aramex, Africell and more.
Zane noted that Anthony Navo Jr – CEO of AYV Media Empire is the Co-Executive Producer of the Big Sister Salone show.
Zainab further explains that the elimination process is through public vote, where 3 inmates/participants with less votes will be eliminated every week.
Below are the selected 12 participants/housemates of the Season 1 of the Big Sister Salone (the Ella Koblo Gulama Drama, who will compete for a prize of Le 10,000,000 plus a brand new car:
(1) Shecknatu I. Bangura aka #Natu,
(2) Camareh S. Kamara aka #Sameh,
(3) Nashratu Rettew aka #Nash,
(4) Fatmata K. Momoh aka #Kulish,
(5) Esther K. Tarawalie aka #KingMoi,
(6) Henrietta Lemo aka #Henrietta,
(7) Mary S. Fofanah aka #MaryJay,
(8) Haja M. Kamara aka #ChainaNicky,
(9) Isha Marah aka #Starsha,
(10) Amira H. Kanu aka #SexyMira,
(11) Alima U. Sesay aka #Lima,
(12) Isatu M. Fofanah aka #Mamanie
"I wish people will know the hard work we are putting behind the scenes so that they will actually clap for us. I hope we are able to satisfy and meet their expectations. But we are going somewhere" – Zainab Sheriff.