Soriba Special Kamara: Housemates #46 entering the house tomorrow – Wednesday 14th October 2020
Soriba Special Kamara is a smart and intelligent young Sierra Leonean who has amassed wealth of experience in the media and social landscape of Sierra Leone and beyond.
He started off as a Disc Jockey (DJ) from Makeni City, Northern Sierra Leone, where he beat all odds to become an influential and professional DJ across the country. He served the national broadcaster Sierra Leone Broadcasting Corporation (SLBC) as a DJ and Journalist. His unique presentation on radio earned him the nickname 'SABITOK', a title reserved for people with proficiency in speaking and presentations.
In his early institutional engagements in Sierra Leone, Soriba has also lend a hand in institutions like African Minerals Ltd and more. He was an affiliate of the BBC Media Action, an institution that enhanced his professional media practice.
He is a graduate from a top university in Sierra Leone, UNIMAK, which puts him above his peers in every aspect of life.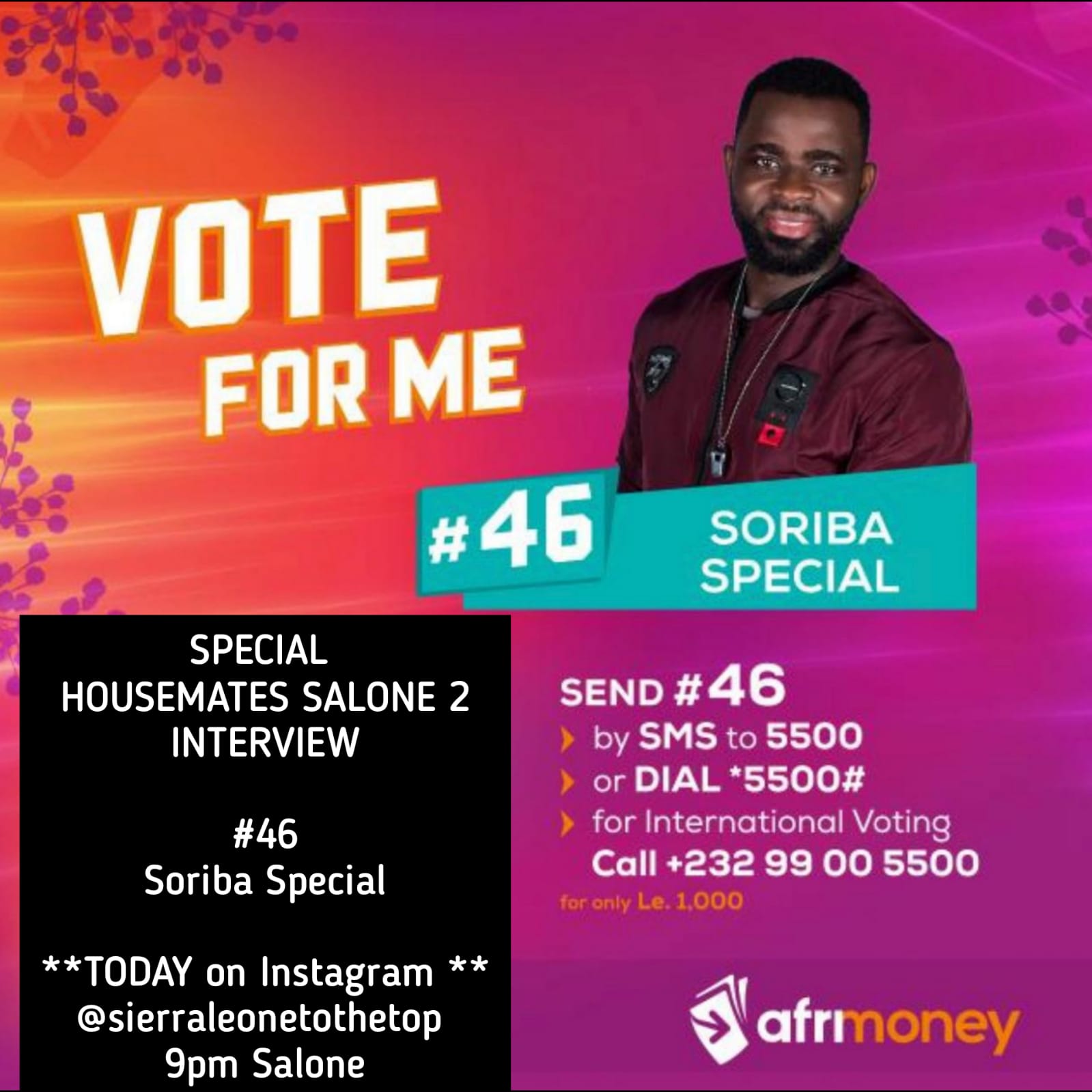 During his stay in #Dubai, UAE, Soriba has worked and excelled at prominent institutions like Rubber World Insulation Factory, Star Metro Hotel Dierra, and he is currently a Foreman at the Euro Gulf Interior in Dubai. He has build a bank of amazing expertise from diverse fields of engagement.
Soriba Special is also a farmer, talent agent, ghost writer and social media handler for public figures, businesses, stars, etc. As a talent agent or talent manager, he has successfully groomed and promoted renowned celebrities across Sierra Leone and beyond, including a Sierra Leonean beauty queen, Naomi Kay. @naomikayofficial Soriba's role was a key factor for Naomi's success as a top African model in Europe. Under his role as talent manager, Naomi Kay won the 'Miss Face of Africa' and later represented Sierra Leone at the Miss Rainbow of the World in 2018.
He is a good marketing and branding consultant, with deep knowledge in the digital space. Soriba is an ambitious young man. A game changer and a perfect gentleman.
Follow his social media pages for more information coming up – Soriba Special