Daddy Saj Foundation Donates School Materials to Kroobay Community
Sierra Leone musical legend and philanthropist based in the United States of America, Joseph Cole aka Daddy Saj has on Saturday 29th August 2020 donated assorted school learning materials to over one hundred school going children in the Kroobay community in the central part of Freetown Municipality.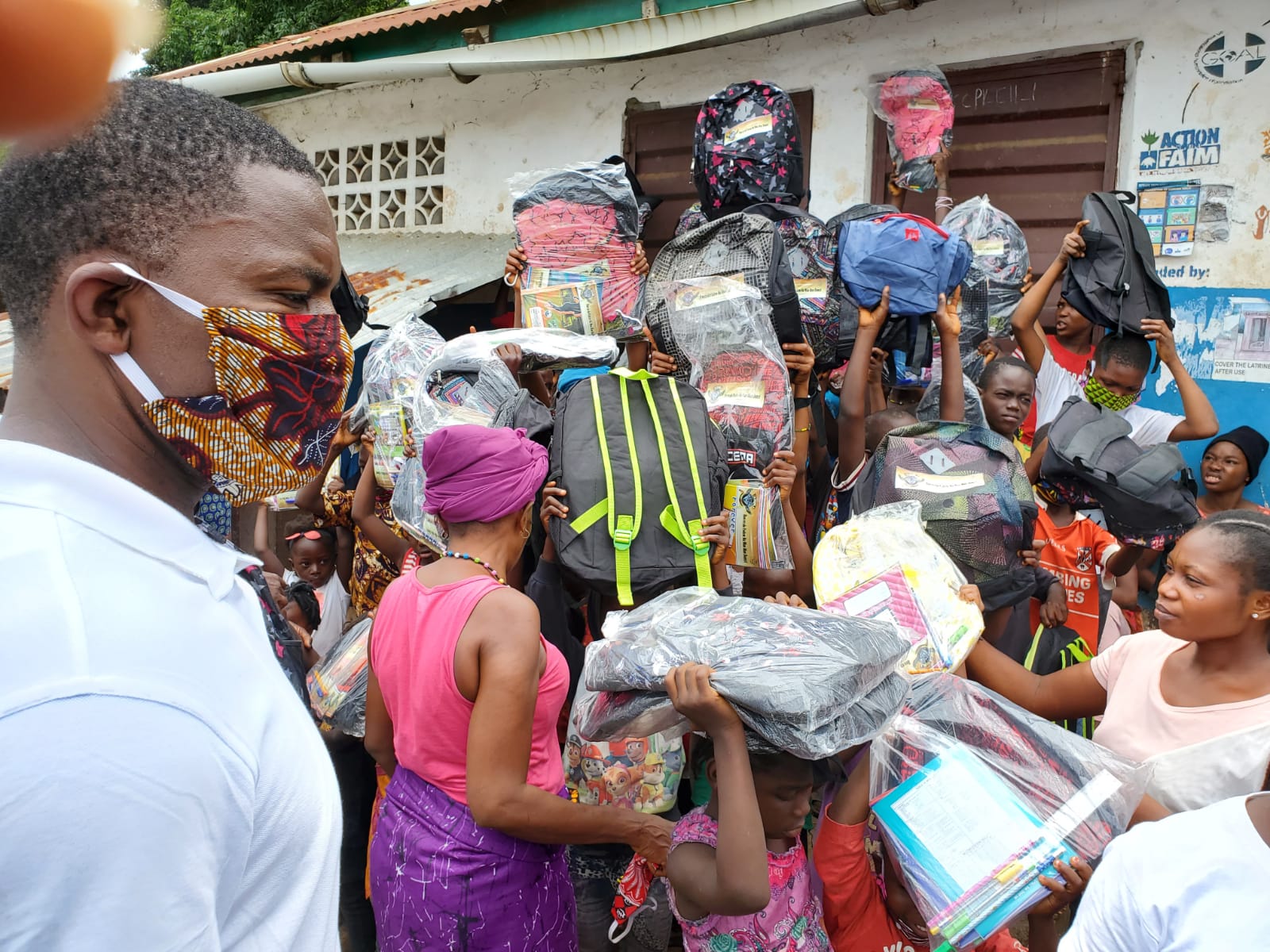 In his brief statement to the press, Chief Executive Officer of the Daddy Saj Foundation said children especially those in less privilege communities are always in his heart to help them. He added that he is doing this not because he is more rich than others but he thought it important to give back to the children of Sierra Leone.
Daddy Saj further stated that this is not the first time he is doing such gesture, adding that he started his philanthropist work back in 2003. He said he will not only stop his donation to the Kroobay community but will plicate such in different less privilege communities across Freetown and Sierra Leone in general.
He noted that he is doing his donation not on political grounds but out of genuine interest to support children of school going age in the country.
On his musical career, he said he will continue to do good music but will no longer do any music to criticise any individual or group of people. He continue that he will do music to promote social cohesion, peace and collective responsibility to promote the Green White and Blue
He called on all Sierra Leoneans to embrace each other and stop hate speech.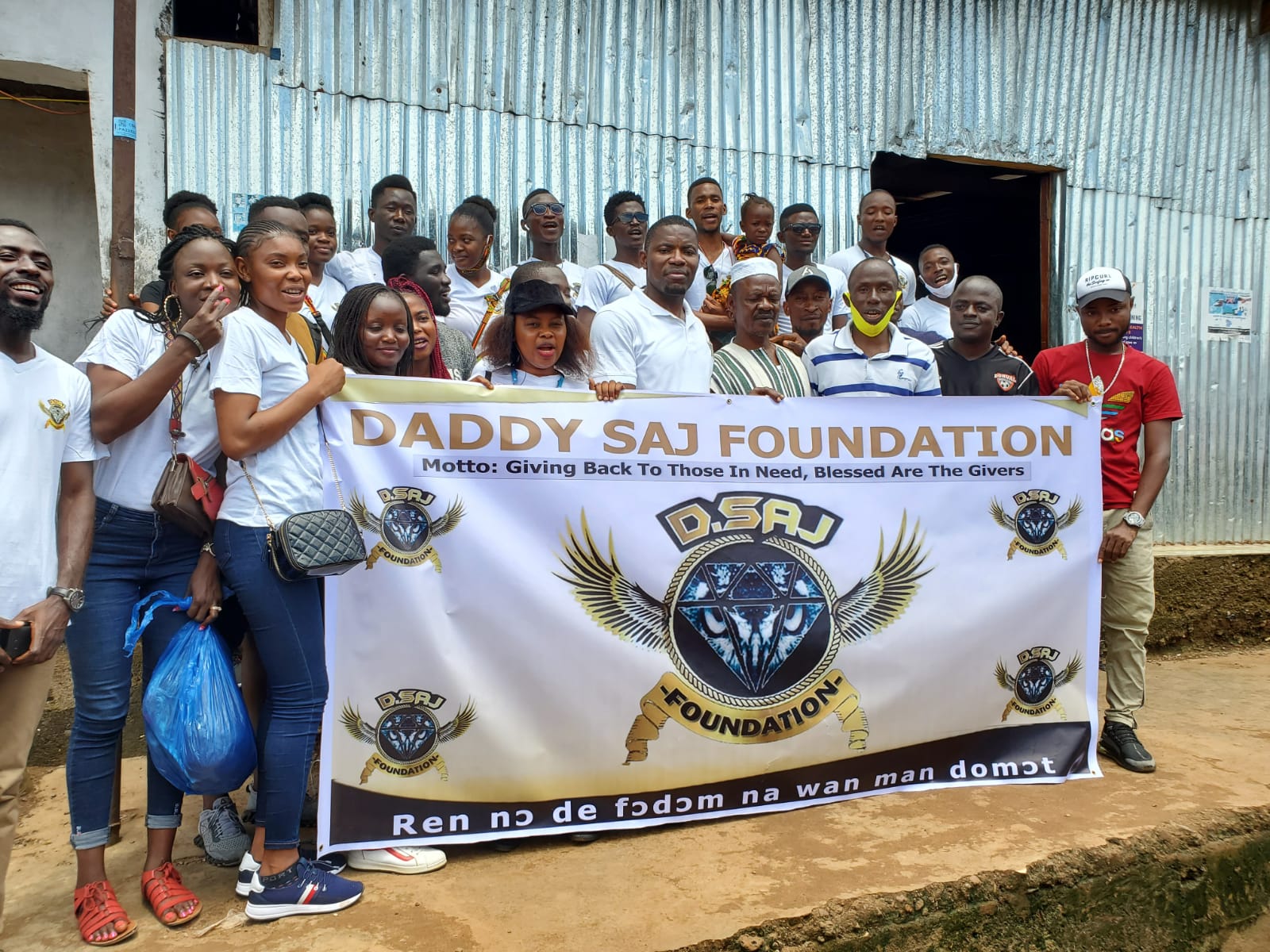 Daddy Saj ended by saying that his philanthropist work will be ongoing and on different occasion as per season. Stating that he is giving school materials today because schools will reopen in September and during the Christmas festival season and other essential national celebrations, he will donate different things with his personal earnings.
By George English