NASSIT AND NRA SIGNS MEMORANDUM OF UNDERSTANDING
NASSIT AND NRA SIGNS M.O.UThe National Social Security and Insurance Trust (NASSIT), has on Thursday, 8th August, 2019 signed a Memorandum of Understanding (M.O.U) with the National Revenue Authority (NRA).In a press conference held at its headquarters on Walpole Street, Freetown, deputy head of public affairs at NASSIT, Mohamed Bangali, intimated that, the two institutions are coming together through this MOU so as to be able to share data. He said, the MOU will further help them collaborate in coordinating in their various places of work.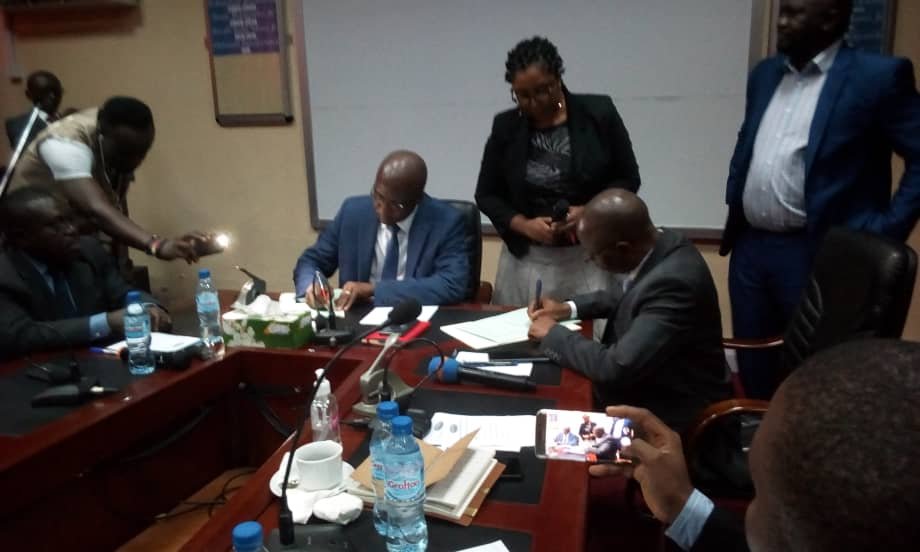 He further commend NRA and NASSIT as two key institutions that are vital in making Sierra Leone a better place.Mr Bangali also said that, the robust collection of taxes by the National Revenue Authority and the payment of salaries must be closely coordinated which will create a convenient and stable situation for retired workers through the social security fund.In his speech, the commissioner general of the National Revenue Authority, Dr Samuel Gibao, wholeheartedly thanked the director general and the entire staff of NASSIT for what he cited as a memorable day for both the two institutions.
He said Thursday's occasion was a clear manifestation of how no one institution can work in isolation, and the agreement between two will create a strong bond that would harness their great job for the benefit of the country.He said the agreement with NASSIT for them at the NRA is very critical coming in a time in which the institution is taking so many reforms which amongst them he highlighted, is the Integrated Tax Administration System(ITAS). A system which he says, is not only going integrate its operations at NRA, but would also interface with key external players."You all know NASSIT is also critical, we don't collect one of the taxes that is driving our revenue out of the PAYE an information that is highly needed by NASSIT", he said.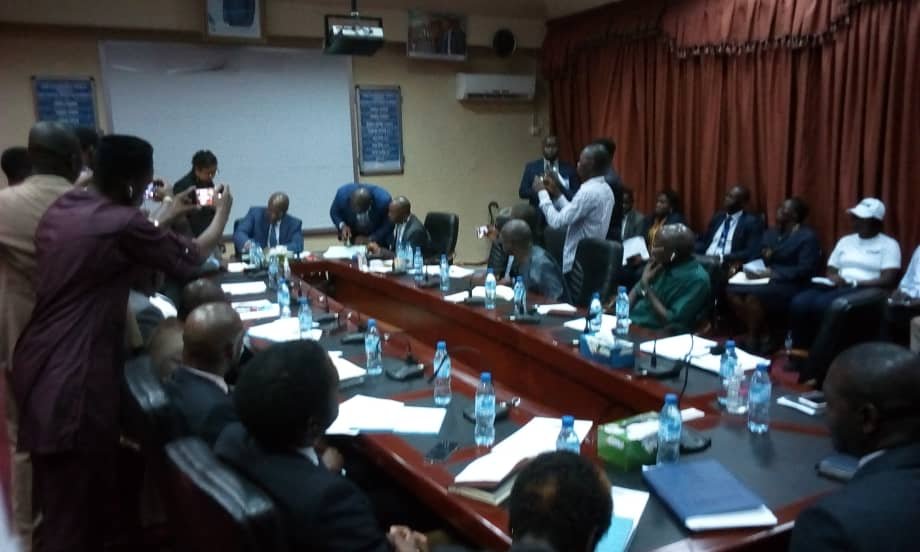 He added that, individuals have no reasons to hide their true income to NASSIT, a position he says will jeopardise their end of year benefit.Mr Gibao further stated that, this agreement with NASSIT will see the two institutions share real time information."We are not collecting taxes, but also want to make sure that people are genuinely contributing to the welfare of this nation. Taxation goes beyond just generating revenue", he continued.He concluded that, he is highly optimistic the inter-relationship in sharing information between the two will help make the 20% GDP target set by the president to be achieved by the end of the year.
The Director General of the National Social Security and Insurance Trust (NASSIT), Mr Mohamed Fuaad Daboh, in his statement said, on behalf of his institution, he's highly elated to be part of a history making event which has seen for the first time, two great institutions in the country have come together in Union to append their signature to an MOU that collaborate, creates and enjoy the synergy both institutions enjoys. He said both institutions have come a long way for them to establish that relationship. Mr Daboh furthered that, both institutions have their objectives but there are times were those objectives are condescend together to form one.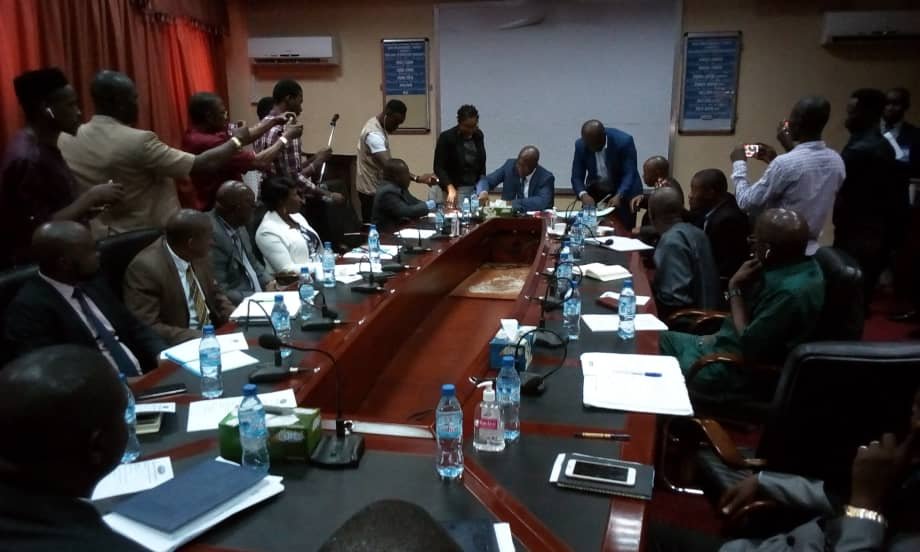 He said NASSIT is very much key in data management and sharing in the country and it's in that light both institutions have decided to collaborate in data sharing."NRA is not the first institution we have collaborated with, but have also had ties with the National Civil Registration Authority (NCRA)", he noted.He outlined the key components of the MOU which amongst them are;a. Exchange data information to facilitate effective execution of the provisions of the respective out governing of the two institutions.b. To also engage effectively in the collaboration and,c. NRA to provide tax payers office and data of its entry to NASSIT, whiles NASSIT to provide all data of its contributions to NRA.d.
Both institutions will include three members of contributors from their data base way forward."Our mainstay at NASSIT is data management, so we should be informed and accept the fact that, the data we have will now be shared with NRA at certain level", Mr Daboh confirms.