Memorial Service for Gospel artist Millicent Rhodes in Maryland on Friday September 13th 2019
A memorial service have been organised in America, Maryland this coming Friday for the passing of gospel artist Millicent Rhodes. The ceremony on the day will be as follows, from 5-6pm viewing, 6-8pm Service and 8-8:30pm final viewing before closing casket and then downstairs for vigil. Venue for the memorial service and condolences is at KPCMI City of light church, 520 Randolph Rd, Silver Spring, MD. Her funeral will take place in Sierra on Sept 22nd – Church location, Winners Chapel Head quarters.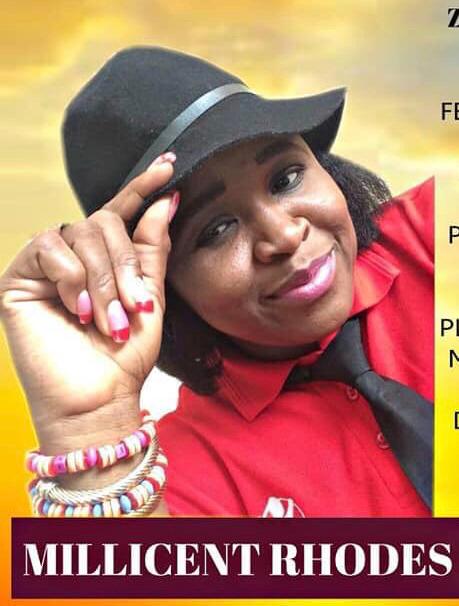 The Late. Sis. Milicent Rhodes is one of the few astute gospel musicians that laid the foundation of contemporary gospel music in Sierra Leone. She was an ambassador of education especially for girls and youths. The gospel singer whom passed away on the 6th September 2019 in the United States of America, Maryland, Laurel, according to those that are close and knows her before her death described her as gospel minister/a preacher/ an evangelist/ an advocate/ a motivational speaker/ a role model/ a wonderful mother, wife, sister, daughter Madam.
Madam Milicent Rhodes was a diligent leader with a meek character, her arms and doors were always open to fellow colleagues, those in need of encouragement, advice, emotional support or inspiration of whatsoever. She has mentored the likes of Colabo, Star Zee, Cjay mak to name a few. Her dominance in the gospel sector was swift and highly influential.
Message from the CEO of SLAAM Award
"She was a conventonian, a woman who loved the lord, a praying warrior, a mother, friend, niece, and sister. She was a gift to the world, anyone who met her, and our community. Millicent was a dynamic gospel minister who could dance like no other for God. Millicent I love you, we love you, and you will be truly missed. On behalf of The Sierra Leone Association of Artists and Musicians (SLAAM). The African Gospel Musical Contest (our gospel winner and ambassador) – the Sierra Leone Union of Gospel Music Ministers (SLUGMM). We want to thank God for her life and extend our sincere sympathy to her family. RIP till we meet again".
Message from All Stars
"It is with great sadness that we express our heartfelt condolences to the family of an iron woman who stood majestically in the battle against child pregnancy, Rape, abuse and many more beneficial policies for women and girls in Sierra Leone. Madam Millicent Rhodes should be complemented as she was fierce in preaching the gospel and part of the artist for peace SL, everywhere she went she represented the good news literally.
Our nation Sierra Leone, has lost a national jewel that cannot and will never be replaced.
On this point, the office of the president; All Stars is calling on citizens to mourn the loss of our icon but also celebrate her legacies and contribution to the nation. The All Stars will voluntarily coordinate a national candle light vigil for our dearly departed Millicent Rhodes.
Further details on the candle light vigil will be shortly communicated with the public after the All Stars musicians Union, Female musicians Union & the Sierra Leone Gospel union have made necessary arrangements with the family, colleagues musicians in the United States of America on the arrival of the corpse of our beloved colleague. The All Stars Union is in fervent communication with the Diaspora Entertainers in capacity to provide more information about our beloved colleague".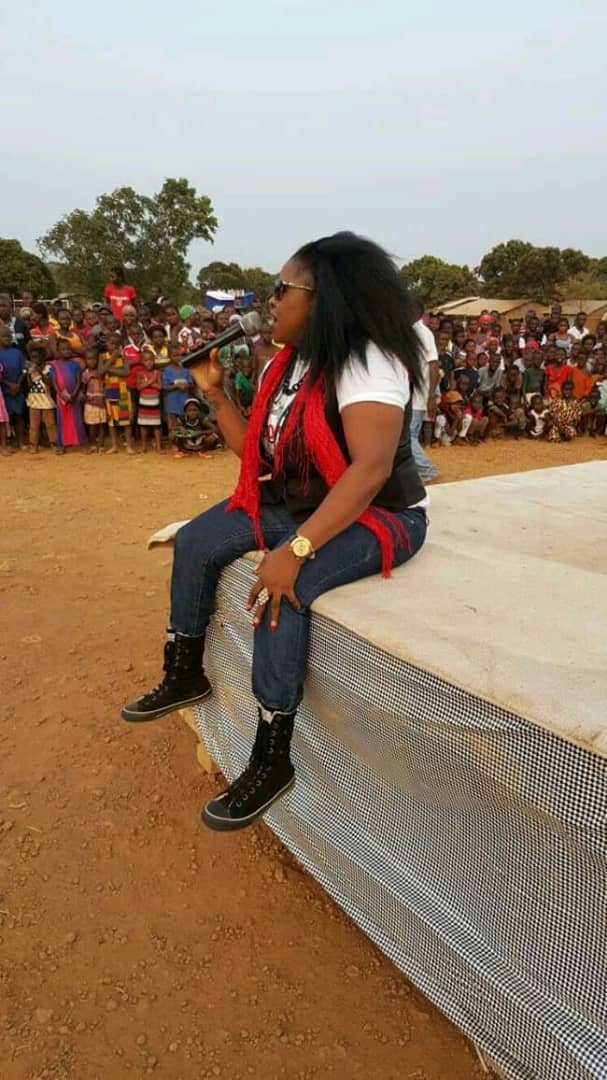 For contributions and donations contact/visit the following information below:
PNC Bank Donald Stevens: #5351261774
Cash App Number 5716658386 – Donald Stevens
Go Fund me page 
Contact Numbers:
Donald Stevens – 571.665.8386
Pastor White – 202.459.1050
Pastor Abdul Sesay – 301.467.6646
Pastor David Vandy 703.499.2892
Doris Kpaka – 240.280.5920
(Close family members)
Brother Foday Kamara –
UK +44 7985 689760
Uncle Aiah Foday-Khabenje – Kenya +254712993395
Sister – Mahawa – SL – +232 78958214