H. E. FATIMA MAADA BIO TAKES WORLD STAGE AT THE WOMEN DELIVER CONFERENCE: VANCOUVER CANADA
Women's empowerment has always been the passion of First Lady Bio since she was a teenager. She was a key speaker on the topic "Keeping Girls in School and Learning … Longer" at the Women Deliver Conference 2019 in Vancouver Canada.
Her Excellency said ,the Sierra Leone govt is championing Human Capital development in Africa. The free Quality Education for Primary & Secondary school is impacting the lives of approx 1.5 million children. The holistic approach to education made the government include free school lunch & text books.
This is the first time in the history of Sierra Leone where a political administration has declared free, quality education, with the highest budget allocation which was increased from 11% to 21%. The govt is implementing policies that will make it more conducive for children Learn in every area both formal and informal. Sierra Leone is working towards building a great foundation, because our most important resource is our human resource.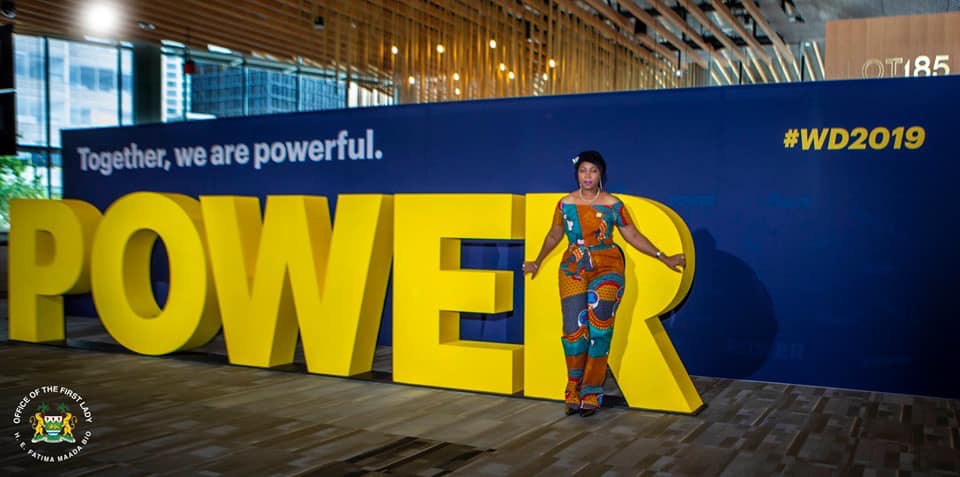 First Lady Bio said she had discussions with other First Ladies, she also had meetings with both Government and non-governmental organisations, to domesticate our issues, and get appropriate solutions. The discourse, led First Lady Bio to launch the home grown #HandsOffOurGirls campaign, with very strong support from Sister First Ladies.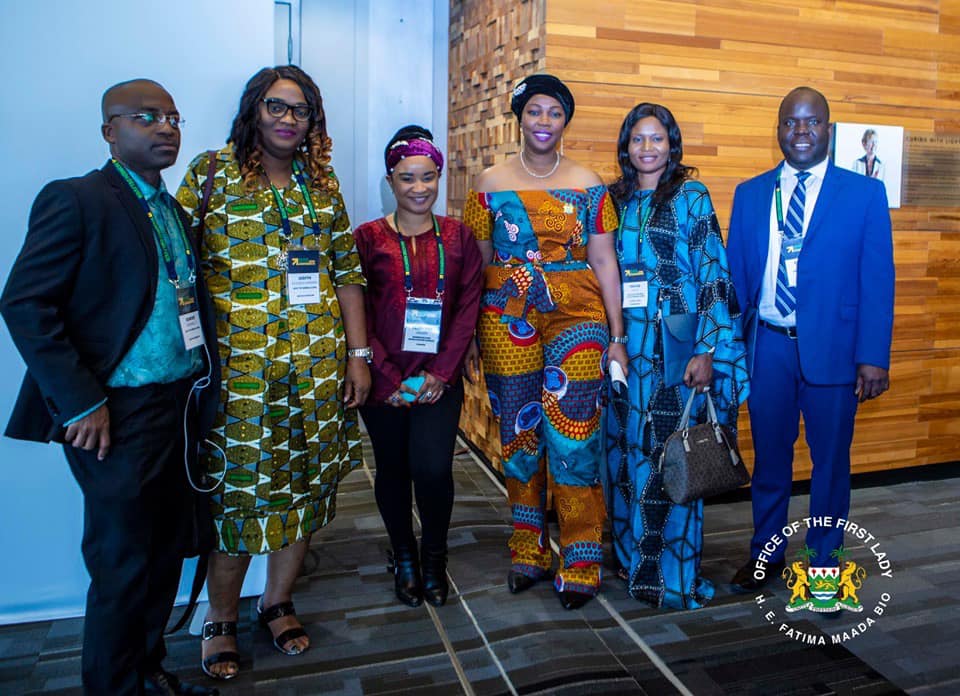 In addressing the issue of teenage pregnancy and the policy of excluding pregnant girls from school , First Lady Bio made it clear, it is an issue for the Ministry of Education. First Lady believes Education is a fundamental human right, but every country faces its unique challenges, and it is the job of the Ministry to work out solutions based on their study.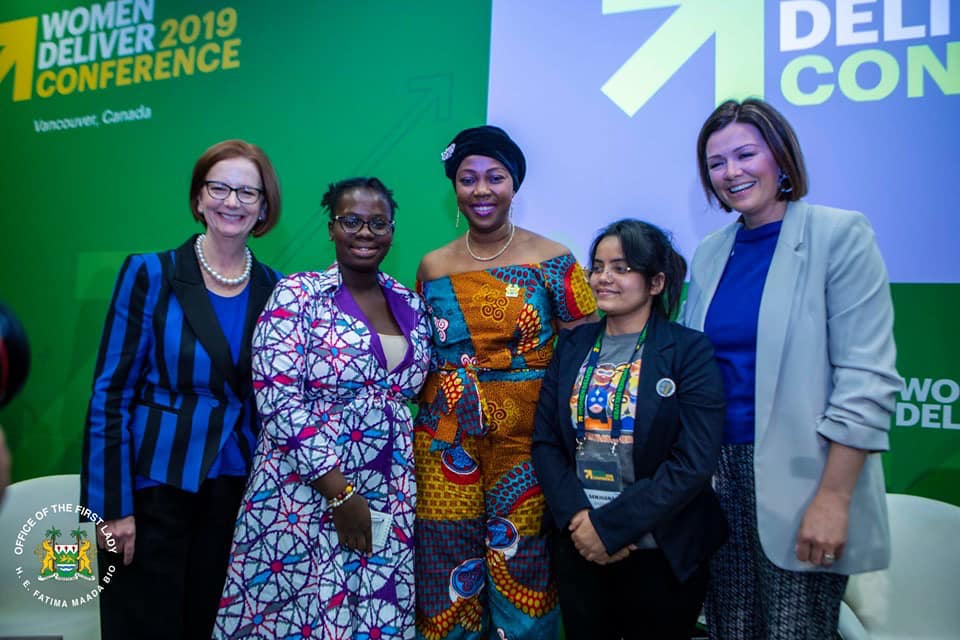 The issue of Female Circumcision was raised, this was not part of the topic for discussion, but in line with her stance, she said personally
"I have no issue with circumcision, I am a circumcised woman, and I have not experienced any of the negative impact some anti FGM proponents claim" (Paraphrased)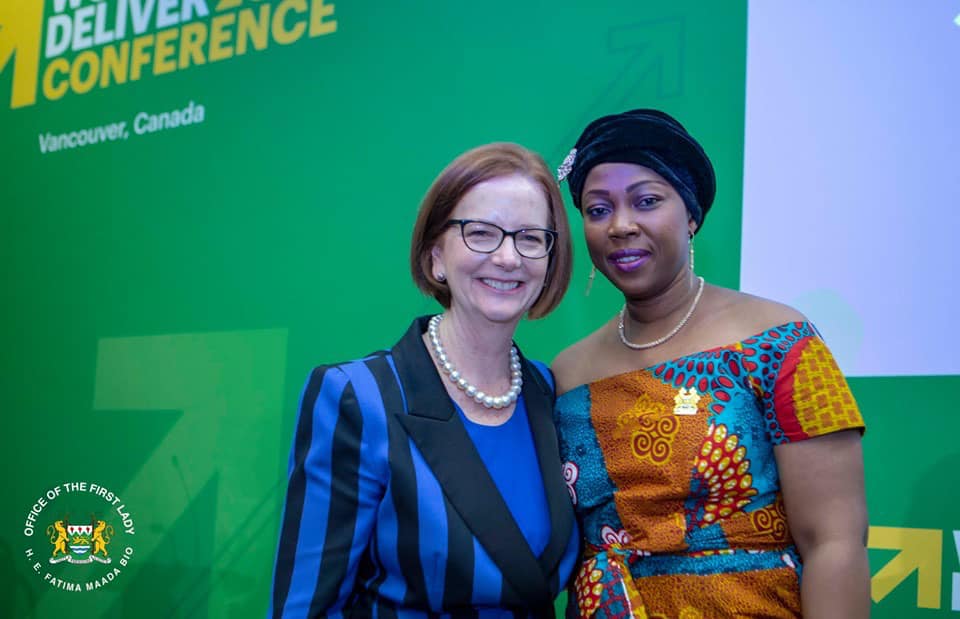 First Lady Bio have always maintained, she will not campaign against what she does not believe in.
She however said there is an MOU with the government of Sierra Leone, stating Female circumcision should only be done at the age of consent , which in Sierra Leone is 18. She agrees with this policy because it offers the freedom to choose, instead of a blanket ban being imposed which criminalises it's citizenry. She postulated, that the right of passage ceremony continue, because of it's cultural significance and advantage, but the "cutting" excluded for under-aged girls.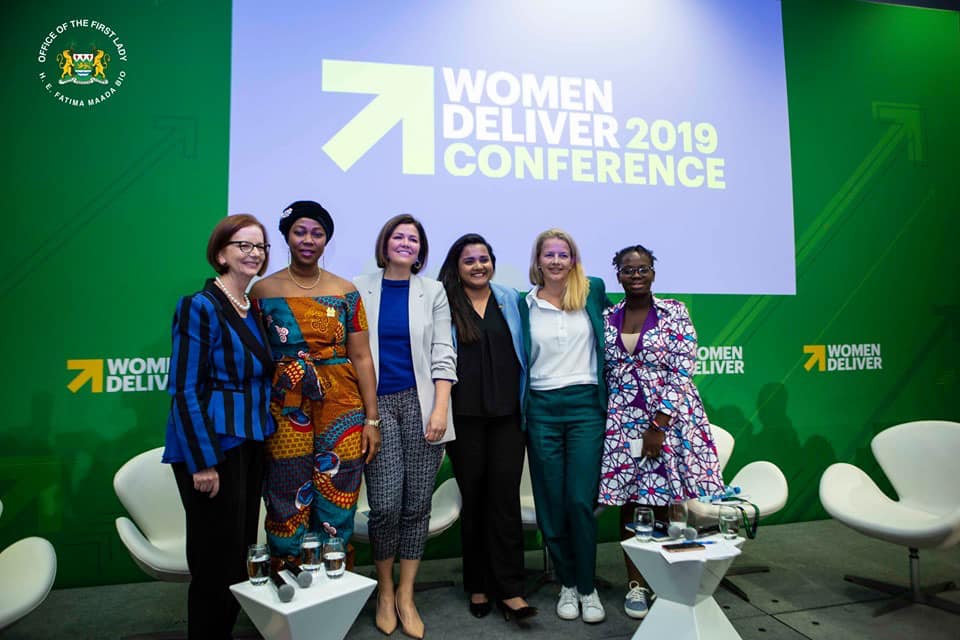 The issue of circumcision is being extensively studied at the grass-root level by the Ministry of Gender, the new administration is improving on previous government by having high level discussions with the real stakeholders in Sierra Leone: the Paramount Chiefs, religious leaders and the Sowei ( Sowei's are the leaders of an All-female Society that perform the rite-of-passage ceremonies that signify a girl's transition to adulthood. They have operated in present day Sierra Leone for centuries). Together they will come up with a workable programmes as opposed to imposing sensitisation programmes imported from other countries , that are grossly ineffective.
The Women Deliver Conference 2019 is from the 3rd – the 6th of June.