Excessive Downpour Render Residents in Freetown Homeless on Friday
An excessive downpour of rain in the early hours of Friday have rendered thousands of Sierra Leoneans in the capital homeless. The rain which started with little drops at around 09:00 am generated to what would be a sorrowful day in 2019 taking lives, properties damaged and residents left homeless.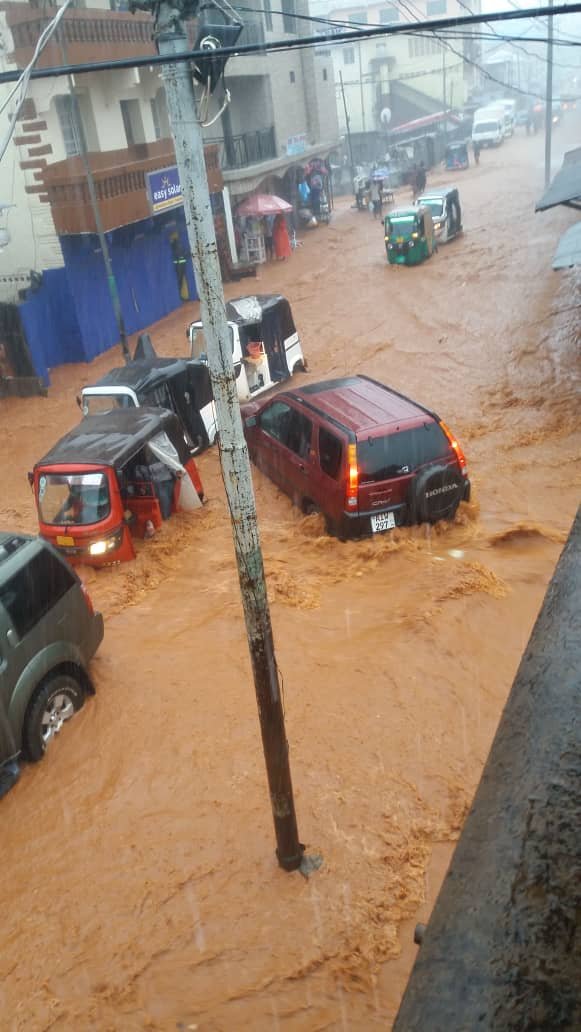 The home methodological centre had never forecast for such a devastating downpour though it was signalled, there would be terrific downpours the coming days alerting Sierra Leoneans especially those in the slum areas.
Wellington, Kissy, Race Course, Kroo Bay and it environs were key affected areas in Friday's flooding with few deaths reported while a huge number was left homeless and properties lost as well.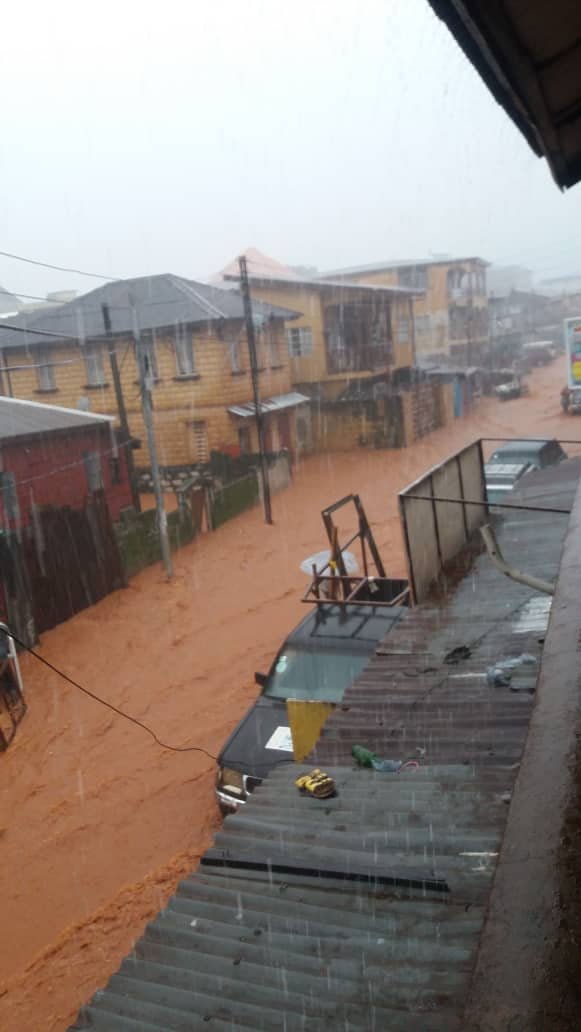 Family members at home and abroad were left in worries over the safety of their relatives after images of Friday's disaster went viral on social media.
"Our properties have all been swept off including monies kept in my box by the flooded water in our apartment", a stressed looking Isatu Kargbo explains. "Thank God for this incident happened during the day, had it been at night, who knows what might have happened to us", she explains.
Another neighbour whose fate is as Isatu's explains how life has become miserable for him and his family and wonder how he can get a resident for his family to at least spend the night.
"All my properties are gone including valuable documents", he lament. Mr Kamara called on government and non governmental organisations to aid them go through their present predicament.
On 14th August, 2017, a similar incident occurred due to excessive downpour that cost the lives of hundreds of Sierra Leoneans from the Mortormeh mudslide to the flooding at Kroo Bay and it surrounding slum areas.
The government have throughout these incidences tried to relocate inhabitants from slum communities to a safer place free from flood threats. An effort deem inconsistent, ineffective and fruitless.
More videos on I Rep Salone on YouTube Channel 

Friday, 2nd August, 2019
By Morlai Kargbo