DRIZILIK – AH DE GO DAE GBET (OFFICIAL SINGLE)
Benjamin Menlik George is Grandmark Record's Rap Artist, who is known by the studio (stage name) name Drizilik.
He started wrting lyrics in 2011 and entered the main music scene after the release of the popular single Pop Collar in 2016. He soon after released other singles including "D mami I moni fo komot", which has a great music video.
This single "ah de go dae gbet" which was released earlier this year; is produced with traces of traditional original sierra leone sounds known as Bubu. If you are not already aware Bubu is one the most important traditional music that is native to Sierra Leone. Its Origin traces way back and has had on impact on important historical events in Sierra Leone.
The Idea of combining this traditional sound with the new generational style hip-hop is genius and creative; mixed together by producers Solo's beats and Dj Rampage. This makes it unique and induces its identity. 
In a recent interview with BBC MEDIA ACTION, Drizilik mentions that many salone artists are on the rise, and that it would be great for sierra leone musicians to create a sound of their own. Tapping into these original traditional sounds would be great start.
The song most certainly would be very enjoyable to all listeners even though it
sounds easy going.
The chorus portrays a perseverant relentless attitude that is possessed by someone determined to achieve targets whilst going through those day to day struggles; which is the case for most of the population in a country such as Sierra Leone. This makes the concept of the song applicable to many.
The award winning artists and his team have just recently released the official music video.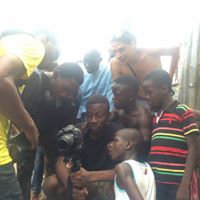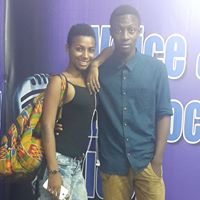 The 'Music Sparks' team also has a lyric video to check out on youtube and its other social media platforms. Lyrics are written in an authentic official Krio style. Be sure to check it out.
You can also follow Drizilik on the Social media links below:
http://www.facebook.com/drizilik1994

Twitter @drizilik
Instagram @drizilik
YouTube @Channel Drizilik