I Rep Salone is nominated as Best Entertainment Blog for the National Entertainment Award (NEA ) 2018
I Rep Salone irepsalone.com have been nominated as Best Entertainment Blog by the Lake Production for the National Entertainment Award 2018.
I Rep Salone is an online magazine aim to showcase current issues in the community through entertainment, music and more both in Sierra Leone & Abroad. We featured and promote everything Sierra Leone as long as it's worth promoting. At the same time, we try to make I Rep Salone interesting, interacting and engaging for the audience.
We want to thank all those that have been part of I Rep Salone, thanks to all the fans and supporters. Thanks to all those that believed in us throughout these years and continue to appreciates us many more years to come.
We appreciate if you can vote for us to win this award, this is huge for us and we want this.
VOTING INFORMATION
▪Online: Click here to vote at the Lake Production Website
▪SMS: Please text I REP SALONE, BEST ENTERTAINMENT BLOG to 429 (this process only applies in Sierra Leone and must use Orange Network to vote. You can vote as many times as you can)
I Rep Salone is looking for writers and Researchers
I Rep Salone is looking for writers and researchers in the following topics:
▪Entertainment and music
▪Business and Entrepreneur
▪Fashion and fashion reviewers
▪News, politics and current affairs
▪Beauty, Makeup and Hair
▪Creative and fun stuff
Information must be well researched and not in any other platforms expect I Rep Salone. Format and guidelines on what is required including photos will be instructed.
Incentives: none at the moment but may change, however monetary rewards will be made to individuals whose content is unique and the weight of the information. We will also give credit to writers if your post is publish on our platform and share on our social media pages.
We are also looking for the following people
▪Video editor
▪Someone to manage and post on our social media pages
▪ Someone to post content on our website
▪Someone to upload songs on sound cloud and videos on YouTube
▪Someone with creative thinking and team player
Interested, contact us by using the following methods below.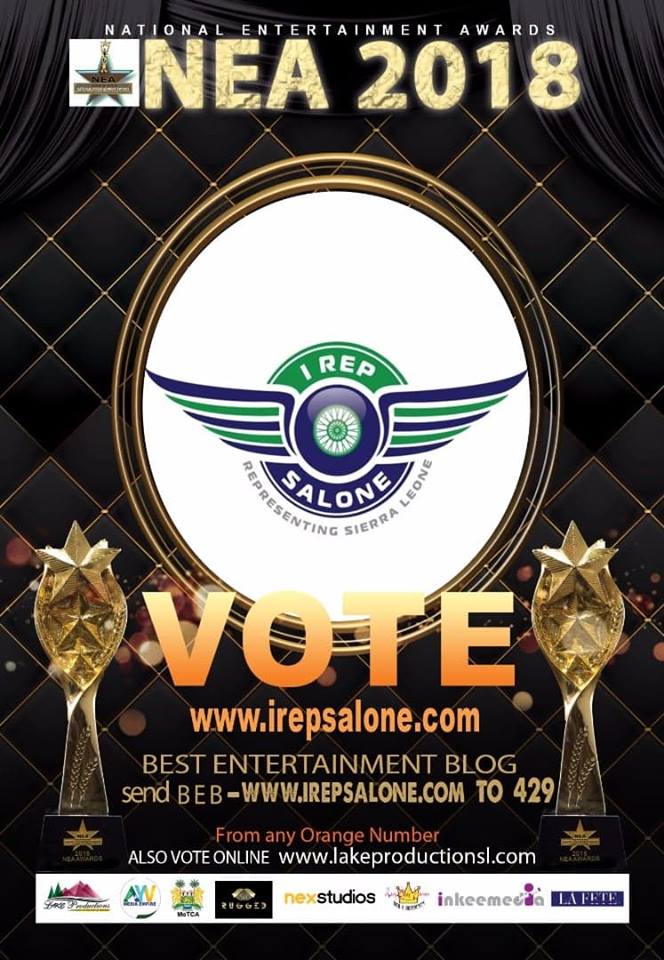 I Rep Salone T-Shirt and cap for sell
Freetown
▪White T-shirt: Le70.000
▪Coloured T-shirt: Le90.000
▪T-shirt and cap: Le100.000
▪Delivery within 3 days
UK
▪White T-shirt: £17
▪Coloured T-shirt: £20
▪Cap: £20
▪Delivery within 7 working days
Other countries by enquiry only…
Thank you – I Rep Salone CEO
For business, advertising, promotions and general enquires contact us:
Website: irepsalone.com
Tel: 00447534349388
Email: Irepsalone1@gmail.com
Social media: I Rep Salone